While Medicaid is overall beneficial to the grand majority of people, there are complicated rules associated with the program that make it confusing as to whether or not they will take your life insurance after death. How can one plan for the future without being fully aware of what can happen to their life insurance policy? Can Medicaid really take my life insurance policy after I was to pass away? In this article, we will discuss some common concerns about Medicaid and life insurance policies and address some potential questions you may have about Medicaid and your life insurance. To begin with, there are two primary concerns about Medicaid and life insurance that individuals commonly are unsure about. These concerns usually pertain to two commonly asked questions by individuals:
Can life insurance prevent me from being eligible for Medicaid?
Can Medicaid take any of my life insurance proceeds after I was to pass away?
To begin, we will address whether or not life insurance can prevent you from being eligible for Medicaid.
Life Insurance and Being Medicaid Eligible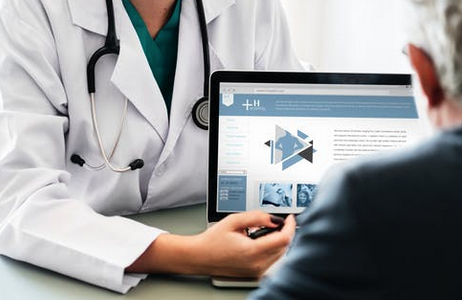 With life insurance and Medicaid, there are two primary issues that come to mind, which are assets and income. These two issues pertain to the following factors:
Life Insurance as an Asset and Qualifying for Medicaid – Life insurance qualifying as an asset is entirely dependent on what kind of life insurance that you own. Whether it is a term life insurance policy or a whole life insurance policy can provide two different outcomes. A term life insurance has absolutely no cash value, which will not count as an asset. A whole life insurance policy has a cash value and can count as an asset. If your overall cash value puts assets above the Medicaid resource limit, then that could potentially make you ineligible for Medicaid.
Life Insurance Proceeds and Medicaid Benefits – Receiving life insurance proceeds in the past could have potentially made you ineligible for Medicaid benefits – only if the proceeds took you over the income limit. Although there are many types of non-taxable income that did count toward Medicaid/CHIP eligibility before MAGI (modified adjusted gross income), MAGI does not count most non-taxable income, which also includes life insurance proceeds. With that being said, it is hard to determine exactly what the future will hold in terms of assets, income, and Medicare eligibility. This is mainly due to the debatable topic of the Affordable Care Act, which leaves the rules of life insurance and Medicaid in an awkward state.
Life Insurance and Medicaid – Can They Take My Estate Proceeds?
With this being another commonly asked question – yes, Medicaid can take away life insurance proceeds after you pass away. This is if you are 55 years old or older, which then allows the Medicaid program to go ahead and take money from your proceeds and pay back the program for any benefits that you may have received during your lifetime.
This is what they label as "estate recovery" and if Medicaid put down money for you to be within an assisted living facility, then the state program will then require your estate to pay back those funds. You can also expect Medicaid to try and recover other funds from your estate such as any debt from hospital bills, prescriptions, and home-based services. With all of this being said, there are ways to help protect your life insurance policy proceeds from being taken by Medicaid.
How to Prevent Your Life Insurance Policy From Being Taken by Medicaid
The most advantageous option and advice would be to make sure that your estate is not the beneficiary of your life insurance policy. The Medicaid program will seek to take money from your estate, and this cannot be conducted if you choose to change the beneficiary of your policy. Therefore, instead of listing your estate as a life insurance beneficiary, list any individual or individuals that you wish to receive your life insurance policy proceeds.
Also, there are limitations as to what Medicaid can withdrawal from your estate. States can elect not to take money from an estate, which would usually only happen if the state determines that taking money from the estate would lead to hardship on survivors or it is not considered cost-effective to pursue any benefit reimbursement from the estate. Either way, there are ways to protect your proceeds from being taken by Medicaid, in which you list an individual or multiple individuals to receive your proceeds instead of your estate.
While this article can provide insight into any potential questions asked, it is also advised to meet with an elder law attorney before deciding to make any decisions about Medicaid or your life insurance policy. Your state may handle Medicaid different from others, which is why it is a must to meet with someone before making any permanent financial decisions.