Ohio residents would be wise to educate themselves on the life insurance situation in their state.  Every state in the country has it's own set of rules and regulations regarding life insurance, and Ohio is no different.  Whether you are looking to get cheaper life insurance rates, or you are looking to make your first life insurance policy purchase, learning about the life insurance situation in your state is extremely beneficial.
Ohio Life Insurance Laws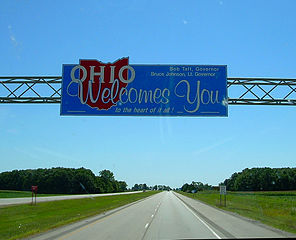 Title 39 of the Ohio Revised Code outlines the laws in regards to life insurance in the state.  This thick piece of legislation was written not only to protect the consumers of the good state of Ohio, but also the businesses as well.  Feel free to study the law code to learn as much as you possibly can about life insurance, but if you would rather spend your time on the finer things in life, allow us to highlight the code's key points:
No Free Look Period In Ohio
Many states in the country have legally mandated "free look periods" that allow people to test-drive their life insurance policies (with the option of a full-refund) before fully committing to them.  Ohio does not.  With that being said, most life insurance companies in the state will still allow for a free look period, thanks to their company policies'.  Check with your insurer to see if a free look period is allowed.  Although not legally required, many companies will still offer a free look period between one and two weeks.
Timely Payment On Claims In Ohio
In Ohio, life insurance companies are required to make payment on life insurance claims within two months of receiving them. This law is put into place in order to ensure policyholders get their money in a timely fashion. If the insurer does not make a timely payment on the claim, the beneficiary's account will begin to accrue interest.
Your Personal Information
In the state of Ohio, insurance companies are permitted to do what they wish with your personal information.  This includes giving it to financial agencies and employers.  While you have no control over what the insurance company will do with your information, they are legally obligated to tell you what they do with it.  Check your insurer's company policy for more information.
To learn more about your life insurance rights in the state of Ohio, please contact:
Ohio Department of Insurance
Telephone:  800-686-1526
Website:  www.insurance.ohio.gov
State Guaranty of Ohio
In the event your life insurance company goes out of business in the state of Ohio, your life insurance policies are still insured.  The Ohio Life and Health Insurance Guaranty Association backs your insurance policies for up to $300,000 in lost death benefits and $100,000 in lost cash surrender.
In order to qualify for these benefits from the Ohio Life and Health Insurance Guaranty Association, your (former) insurance company must have been legally licensed to operate in the state of Ohio and you must be up to date on your premium payments. For more information, please contact them at:
1840 Mackenzie Drive, Suite 100
Columbus, OH  43220
Telephone:  614-442-6601
Website:  www.olhiga.org