You have so many different choices when it comes to life insurance, and it can be difficult to determine which one is best for your needs. Life insurance is an important investment for your family, as it provides much-needed financial stability for them after you pass away. Lincoln National Corporation, otherwise known as Lincoln Financial Group, is a popular choice for life insurance as well as other financial products. Here's what you need to know about Lincoln Financial Group before you purchase a policy.
About Lincoln National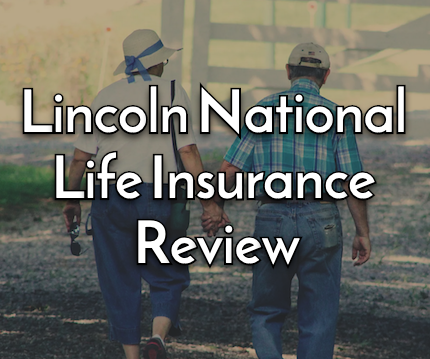 The Lincoln National Corporation is marketed as Lincoln Financial Group. This group contains the Lincoln National Life Insurance Company, which is based in Fort Wayne, Indiana, and the Lincoln Life and Annuity Company of New York, which is based in Syracuse, New York. The broader Lincoln National Corporation is headquartered in Radnor, Pennsylvania. The Lincoln National Life Insurance Company was founded in 1905, and the group was consolidated in 1968. They are named after Abraham Lincoln. In addition to life insurance, Lincoln National offers annuities and long-term care options to help you plan for your future. They also offer employee benefits for companies.
What Types of Life Insurance Does Lincoln National Offer?
Lincoln National offers a few different types of life insurance products. They provide a range of different options so you can choose the policy that best suits your needs. The life insurance types that Lincoln National offers include:
Additionally, Lincoln National offers other financial products to help you plan for the future. They offer retirement savings accounts as well as annuities. They also offer employee benefits packages for companies.
What Are Lincoln National's Rates Like?
Lincoln National offers relatively affordable pricing for their life insurance plans. In particular, they offer very competitive rates for older adults or people who have chronic health conditions. In both of these cases, you might normally struggle to find an affordable life insurance policy, so Lincoln National provides a reasonable choice for those in this situation. While you may require additional health screenings, you can still find competitive policy rates and get approved for coverage with many common health conditions. Some of the conditions that Lincoln National provides particularly good rates for are diabetes, cancer, and sleep apnea. They also provide reasonably priced policies for those who have used tobacco in the past.
However, for young, healthy people applying for life insurance, Lincoln National's rates are actually above average. This means that they may not be the most affordable choice for those who are in their twenties or thirties. When choosing an insurance policy, it's important to get quotes from several different providers to see who can provide the best value for money. Each company is different, which means that the best policy for your friend or family member may not be the best policy for you.
What Is Lincoln National's Customer Service Like?
Lincoln National is a reputable company that gets very good financial strength ratings. They currently have an A+ rating from AM Best and an AA- rating from Standard & Poor's. These ratings indicate that Lincoln National is very financially stable and that they can be trusted to pay out claims regardless of the current economic climate. Lincoln National also has a very long history of paying their claims on time.
Lincoln National also has very low complaint ratios, which means that the number of complaints they receive is very low when compared to the number of policies they write. They also get generally good reviews for their customer service. One downside to Lincoln National's customer service is that they do not offer an online quote system – you will need to contact an agent in order to get a quote and start the application process. However, once you have a policy in place you can pay your bill, file a claim, and view your policy all online.
If you're looking for a new life insurance policy, Lincoln National is a very reliable option. They are very financially stable and offer a number of different policy types to cater to a broad range of customers. They also provide competitive rates for those who otherwise might struggle to find a reliable life insurance policy, such as older customers and customers with chronic health conditions. They have generally good customer service reviews and offer real value for money.