Life insurance is a necessity for individual's today that are seeking to provide financial security for their family and loved ones. With millions of people paying for life insurance, many beneficiaries do not understand how exactly the payout works when someone passes away. This means understanding how quickly benefits are paid and properly designing the policy with a payout option (lump sum or installments) that is adequate and suitable for you. To begin, when exactly are benefits paid?
When and How Will I Receive my Benefits?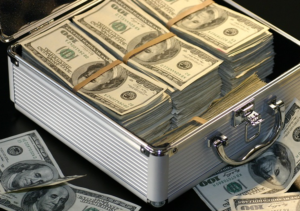 Unless you have a cash value life insurance policy, then you should receive benefits in a lump sum after the insured person has passed away and you have filed a death claim. To do this, you will need to notify your insurance company, provide an original death certificate, and make sure that any other documents are in order as well.
Most state legislators make sure that insurance companies review the claim within 30 days of receiving it, then choosing to either pay or deny it. Most insurance companies will pay within 30 to 60 days of receiving the claim. Insurance companies are motivated to pay quickly due to avoiding any interest charges for payment delay.
What Would be some Reasons that Benefits Could be Delayed?
There are various circumstances in which payment may be delayed. If an insured person passed away within a year or two of the policy being issued, then beneficiaries may experience delays up to six to 12 months. The reason for this is because insurance companies have to ensure that fraud was not committed or that the applicant did not lie. Once this is figured out, then the beneficiaries will be paid.
There are several situations that an insurance company could deny benefits, with the two main situations being homicide and suicide. Many insurance companies have a suicide clause that can deny coverage due to the insured person committing suicide within the first two years of the policy being issued. They could deny coverage for homicide as well if they conclude that the beneficiary is the main suspect and was seeking to receive payment.
What Are Some Payout Options?
Payouts have usually always been conducted through a lump-sum payment. The default payout option for most policies is the lump-sum option, but there are other options including:
Installments/Annuities – More modern life insurance policies have provided other payment options such as an installment or annuity option. This process includes proceeds and accumulated interest being paid out regularly over the life of a beneficiary. This option allows policy owners to take the opportunity to choose a guaranteed income stream between 5 to 40 years. This option has become quite popular with financially aware individuals.
Pre-death Benefits – More often than not insurers will only pay out at the time of death, but there are exceptions that include life insurance companies paying at the time of critical and terminal illness. This is to help out the family in the time of medical bills and funeral costs. This is called an accelerated death benefit and needs to be talked about with your insurance provider before conducting this plan.
How do I File a Claim?
Although you do not have to file a life insurance claim in a specific time frame, it is best to contact your insurance company as soon as possible after an insured person's death. This is so they can begin the claim process and make sure that your claim is reviewed quickly and deposited to you within a timely manner. In order to complete the process in filing a claim, you must also bring an original death certificate, any documents that are needed, and make sure that all requirements are met.
You can receive the death certificate or a certified copy of the death certificate through the county in which the insured person died. If the insured person passed away in a nursing home, then the institution probably has already completed the certificate. Once the death certificate is submitted to the insurance company, they then will review the policy and what amount will be owed to you. The claim usually will be processed within 30 days of receiving it and will be dispersed through any of the payment options that you have requested.
Life Insurance Policies are Essential
If you have a family or need to provide financial security for your loved ones, then obtaining a life insurance policy is a great option and is overall very beneficial to your family. The lump sum payment of the life insurance benefit saves your family the financial burden after death and will ensure that they are taken care of. It is important to remember to submit all accurate information when filling out your policy, to ensure that the process is quick and that your family will able to receive the benefits within the time frame that is needed. In order to make sure that all information is accurate, you should talk with your insurance agent and they will help you in figuring out if all information is correct.