There are many instances where you may need a short term life insurance policy to provide your family with the security and peace of mind they need in case you were to pass away. Although it's never pleasant to think about, it's always important to have the coverage you need in case of an emergency. Short term life insurance policies are harder to find than long term policies, but they are available. In this article, we'll talk about when to take out a short term life insurance policy and how you can find them. You can also create a short term policy from a slightly longer level term policy, so there are ways to get coverage for temporary time periods.
What is Short Term Life Insurance?
Short term life insurance is not a specific life insurance product. Some people refer to these are temporary policies because they are talking about a policy that does not last permanently. Usually, if someone is selling you a "short term" or "temporary life insurance" policy, what they are selling is traditional level term life insurance. These policies typically have a guaranteed period of between 5 and 40 years and can be converted to whole life insurance.
When people in life insurance talk about short term policies, they mean that the policy lasts for a few years. If you are looking for life insurance coverage for one day, such as a day that you are rock climbing or participating in another dangerous activity, or a week or two because you are doing something like traveling, there are not special life insurance policies for these purposes. The good news is that for most people in reasonably decent health, a level term life insurance policy is not especially expensive and there are no upfront costs making canceling them shortly after issue prohibitively expensive.
When To Buy Short Term Life Insurance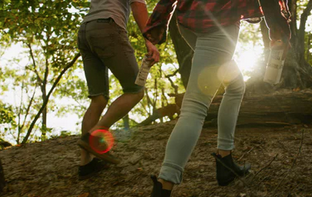 There are a few situations in which you might want to buy short term life insurance just to give yourself and your loved one some extra protection. In some cases, you can even buy a layer of additional life insurance on a short term basis even if you already have a policy. Here's when to look into it.
Getting Short Term Life Insurance
Even though short term insurance policies are not as common as long term ones, you can still find them. If you think you're going to need short term coverage, it's important to work fast, because it can take some time to get approved and get the policy set up. One way to start is by talking to individual insurance companies about what type of short term policies they can offer, and compare quotes. You'll want to look for a policy that can offer a decent death benefit at affordable prices. Luckily, most short term plans tend to be very affordable.
Ways to get Short Term Life Insurance
There are a few ways to address your coverage need here. Life insurance companies do not want to write a policy that will only last for a few days or months. It is costly for them to underwrite and process a life insurance policy, so they want to collect premiums for years in order to pay for it. That being said, a policy owner is not obligated by the contract to pay for the policy until the end of the contract. Here are some ways that you can access life insurance coverage for a short amount of time.
Pay for additional coverage through a group plan at work. Many employers offer a base life insurance package, and the employee has the option to increase coverage for a nominal fee. There is generally a limit on the size of the coverage, usually about $250,000. The additional coverage can be added for as long or short as you need it, within reason. Consider adding this coverage for a month or two, and it will probably only cost you a few dollars out of your paycheck. There is also no underwriting so coverage is guaranteed.
Buy a 5-year level term life insurance policy, and cancel the policy after you no longer need coverage. This is the shortest level term policy length offered by most companies. The owner is not under obligation to keep the coverage for the entire term of a temporary life insurance policy. Once payments cease, there are no affects to the credit report of the owner and they can not be sued for payment by the life insurance company. The coverage will enter the grace period and then lapse. You will need to pay at least one-month premium and go through traditional underwriting. The policy will not necessarily be issued quickly, it may take a few weeks or a month to get through underwriting, so plan ahead. If you need coverage for less than 5 years though, this can be a good way to keep coverage for a few months or a couple of years.
Add a spousal rider to a spouse's life insurance policy. These can typically be canceled and you can add to the coverage after the policy is issued.
Get a "term till a certain age" policy, or what is known as an "increasing term" policy. You can cancel these any time and the premiums renew each year. These policies are typically less expensive in the early years than a longer-term level term life policy. While they will cost more in the long run, this can be an inexpensive way to add short term coverage for a couple of years.
Considerations
It's also important to note that not everyone qualifies for life insurance, and there are also lifestyle factors that can drive your premiums up dramatically, even for a short term policy. Many life insurance policies require an in-depth medical exam, which insurance companies will use to assess the level of risk that you pose for them. A good way to ensure that your premiums are as low as possible is to adopt healthy lifestyle habits. If you smoke or do drugs or smoke, quitting can drive your premiums down significantly. Eating healthy and exercising regularly can also help you get in better shape and improve the results that you get on your medical exam.
Which Companies Sell Short Term Life Insurance?
Every life insurance company offers a level term life insurance policy. Some companies specialize in these policy types or only sell term life and not whole life insurance. You can view our list of the best life insurance companies, but typically the companies that are least expensive such as Banner Life, Pacific Life, John Hancock, and Mutual of Omaha have the lowest rates. You will want to compare rates from different companies to get the best deal if you are only in the market for temporary coverage. You might be surprised by the deals that some insurance companies offer for new customers. They want your business, so they might be willing to offer you some extra savings to get pull you in as a customer.
Consider Permanent Life Insurance Coverage
You should also keep in mind that in most cases, a short term life insurance policy shouldn't be the only one you ever buy. You don't want your policy to expire and you to be left without life insurance. If you pass away without life insurance, you could leave your family with high funeral costs, as well as any debts that you might still owe. When you take out a short term life insurance policy, it's important to think about how you'll keep your coverage going once it expires. You may want to consider buying a permanent, whole life insurance policy. The advantages of whole life over short term coverage include:
Being eligible to receive dividends, which reduces premiums over time.
Coverage never expires so your beneficiaries can count on receiving the money no matter when you die.
Whole life has a cash value that can be surrendered or accessed via a loan prior to death.
Whole life insurance is an investment that will actually grow your money over the long term.
Many people, particularly younger people, believe that they don't need life insurance. However, you never know when an accident could happen. Short term life insurance is a good introductory insurance option, particularly for people with risky lifestyles. Even if you start with a level term policy, these have a conversion feature so the policy can be converted into whole life insurance.