There are many instances where you may need a short term life insurance policy to provide your family with the security and peace of mind they need in case you were to pass away. Although it's never pleasant to think about, it's always important to have the coverage you need in case of an emergency. Short term life insurance policies are harder to find than long term policies, but they are available. In this article, we'll talk about when to take out a short term life insurance policy and how you can find them.
When To Buy Short Term Life Insurance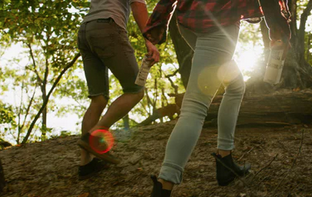 There are a few situations in which you might want to buy short term life insurance just to give yourself and your loved one some extra protection. In some cases, you can even buy a layer of additional life insurance on a short term basis even if you already have a policy. Here's when to look into it.
Getting Short Term Life Insurance
Even though short term insurance policies are not as common as long term ones, you can still find them. If you think you're going to need short term coverage, it's important to work fast, because it can take some time to get approved and get the policy set up. Start by talking to individual insurance companies about what type of short term policies they can offer, and compare quotes. You'll want to look for a policy that can offer a decent death benefit at affordable prices. Luckily, most short term plans tend to be very affordable.
It's also important to note that not everyone qualifies for life insurance, and there are also lifestyle factors that can drive your premiums up dramatically, even for a short term policy. Many life insurance policies require an in-depth medical exam, which insurance companies will use to assess the level of risk that you pose for them. A good way to ensure that your premiums are as low as possible is to adopt healthy lifestyle habits. If you smoke or do drugs or smoke, quitting can drive your premiums down significantly. Eating healthy and exercising regularly can also help you get in better shape and improve the results that you get on your medical exam.
Don't be afraid to shop around for your short term life insurance policy – you might be surprised by the deals that some insurance companies offer for new customers. They want your business, so they might be willing to offer you some extra savings to get pull you in as a customer. You should also keep in mind that in most cases, a short term life insurance policy shouldn't be the only one you ever buy. You don't want your policy to expire and you to be left without life insurance. If you pass away without life insurance, you could leave your family with high funeral costs, as well as any debts that you might still owe. When you take out a short term life insurance policy, it's important to think about how you'll keep your coverage going once it expires.
Many people, particularly younger people, believe that they don't need life insurance. However, you never know when an accident could happen. Short term life insurance is a good introductory insurance option, particularly for people with risky lifestyles. It's also one of the easiest ways to add on more coverage to an existing policy for a limited period of time, just in case.