You have so many different options when it comes to life insurance companies, and it can be difficult to determine which one will be best for your needs. Many companies offer similar products, but their rates and service can vary widely. North American Company is an insurer that you may be considering for your life insurance policy. Here's what you need to know about this company before you make your choice.
About North American Company
North American Company is a member of Sammons Financial Group. They were founded in 1886, so they have a very long tradition of providing financial products like life insurance and annuities. They later became part of Sammons Financial Group when it was founded in 1996. They are currently headquartered in Chicago, Illinois. They take pride in being a privately owned company, which allows them to maintain a customer-focused financial strategy.
What Kind of Products Does North American Company Offer?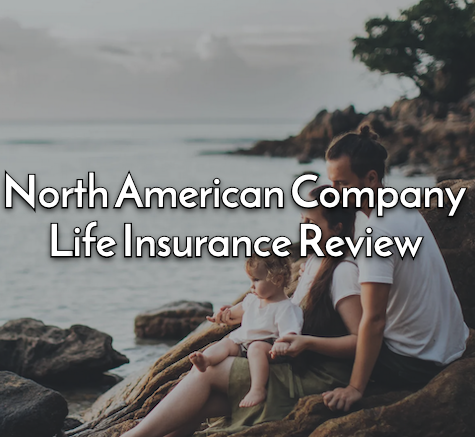 North American Company offers a wide range of standard life insurance products. They can help you select the type of insurance that is going to best fit your needs. Some types of life insurance they offer include:
Term life insurance: Term life insurance is one of the most affordable forms of life insurance, and provides coverage for a specific period of time. North American Company provides options for 10, 15, 20, and 30-year terms, with benefit coverage ranging from $100,000 up to $5 million. You can opt to pay more for a policy with an accelerated death benefit, which means that you can access the money before your death if you have a chronic illness. North American Company accepts new term life insurance policies up to 75 years of age.
Universal life insurance: Universal life insurance is designed to provide ongoing coverage for a longer period of time than term life. Although universal life insurance is more expensive than term life, it provides much more coverage, and also allows you to add cash value to your policy.
There are a few different types of universal life insurance that North American Company offers. The first is guaranteed universal life insurance, which provides coverage as long as you live. With guaranteed universal life insurance, your premium stays the same for your entire life. A straight universal life insurance policy is slightly different – you'll choose a set end date for your policy, and pay premiums accordingly. A longer coverage period will mean more expensive premiums, but they will stay the same throughout the duration of your policy. Both of these policies will accumulate cash value over time, which you will have access to after the policy runs out.
North American Company also offers universal life insurance policies that are indexed. This means that their growth is directly linked to a stock market index. Your cash value isn't invested but instead will receive interest payments as a result of stock market growth. Unlike a traditional investment, you won't have to worry about losing money in an economic downturn.
It's important to note that North American Company doesn't offer every type of life insurance. For example, they don't currently offer any guaranteed issue policies or whole life insurance policies. Consumers looking for these types of policies will need to find another option for their life insurance needs. However, North American Company does offer annuities, which are financial products that can help you save for retirement.
What Are North American Company's Rates Like?
North American Company's rates are relatively affordable, making them a good option for those on a budget. While they aren't the absolute cheapest, they provide very strong value for money. This is particularly true for older adults, who often pay very expensive premiums for their life insurance coverage. The average cost of a 20-year term life plan with a $1 million dollar death benefit is $106 for a 50-year-old woman and $145 for a 50-year-old man. Of course, it's important to note that your premiums could be much higher if you have certain health conditions or lifestyle habits. For example, those who smoke see much higher premiums, as do those with diabetes, high blood pressure, and other ongoing issues.
Is North American Company Financially Stable?
North American Company has a very long history of financial stability and strength. They describe their company as having a conservative and disciplined investment strategy. North American Company has received an A+ rating from AM Best and other similar organizations. AM Best is an independent organization that rates the financial stability of financial organizations like insurance companies. With this strong rating, you can rely on North American Company to pay claims even in times of economic downturn.
What Is North American Company's Customer Service Like?
North American Company gets generally good reviews for its customer service. Their complaint ratio is very low, meaning the number of complaints they receive is much lower than the number of policies they write. In general, they pay out claims very quickly and are easy to get in touch with if you encounter any issues. As with other insurance companies, you will need a health exam for many of their insurance policies.
North American Company has agents throughout the US. There is a contact form on their website that you can use to get in touch with an agent near you. If you are interested in term life insurance, you can get a free quote from North American Company online. You can also use their website to manage your payments and access claims forms. However, you will still need to contact customer service over the phone for some things.
Is North American Company a Good Choice for Life Insurance?
North American Company is a very reliable choice for life insurance policies. They provide relatively low rates for most people, so you can get life insurance coverage for an affordable price. Their prices are particularly affordable for older adults when compared to other similar life insurance companies. North American Company is also very financially stable and is one of only a few privately owned insurers in the United States. They put customers first, and you can rely on them to pay out claims quickly. One of the few downsides of North American Company is that they only offer term and universal life insurance, so if you're looking for whole or guaranteed issue life insurance, they may not be the best fit. You also cannot manage every aspect of your policy online, although their customer service is very good. When shopping for any life insurance policy, it's important to get quotes from many different providers. This will help you find the provider who can offer the best deal for you.