If you are planning on purchasing a life insurance policy in the state of California, there are some things you should know about.  The highest populated state in the country also has a high number of insurance rules and regulations that you should be aware of.  By familiarizing your self with the way life insurance works in the state of California, you will be properly equipped to make informed decisions when it comes to investing in a life insurance policy.
Life Insurance Rights And Regulations In The Golden State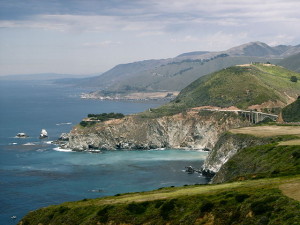 The California Insurance Code regulates the life insurance industry in the state of California.  The California Department of Insurance also provides additional consumer protection. Under the California Insurance Code and the mandates set forth by the California Department of Insurance, you can rest assured knowing that you, the consumer, is protected and in good hands.  Let's take a look at some of the important things to know:
Free Look Period In California
All consumers who purchase a life insurance policy are given ten days to change their mind.  Within these ten days of purchasing the insurance policy, the consumer is has the right to cancel his/her coverage and get a full refund for any amount paid on the policy.  This, known as the "free look" period, allows the consumer to back out of their policy if he or she is not satisfied.
California Grace Period
In California, if you miss payment on your premium, the law gives you 30 days to make up for it before they cancel your policy.  This ensures that you will not be penalized (i.e. have your policy canceled) unreasonably.  The California Insurance Code dictates all licensed insurance companies offer a 30-day payment grace period.
Timely Payment On Claims
In addition to a 30 day grace period, California life insurance companies must pay all claims within 30 days of receiving proof of death.  This means that the beneficiaries of all life insurance policies written in the state of California are required to make timely payments.  In the event of a late payment, the beneficiary will collect interest and the insurer will accrue penalties.
California State Guarantee Association
If the insurer who wrote your life insurance policy somehow goes out of business, the California Life & Health Insurance Guarantee Association will help compensate you.  The full amount of your policy may not be insured, but the organization does promise to compensate you for up to $100,000 in lost cash and $250,000 in death benefits.  In order to collect this money in the event your life insurance company goes out of business, you must be up-to-date on your life insurance payments, and your insurance company must be properly licensed to operate in the state of California.
The California Life & Health Insurance Guarantee Association can be reached at:
10780 Santa Monica Boulevard, Suite 401
Los Angeles, CA  90025
Telephone:  323-782-0182
The California Department of Insurance can be reached at:
California Department of Insurance
Telephone:  800-927-HELP (4357)
Website:  www.insurance.ca.gov