New York residents seeking to purchase a life insurance policy should educate themselves on the laws unique to their state.  In the United States, the life insurance industry is regulated on the state level. Therefore, New York, like every other state in the country, has its own set of rules and regulations that protect not only the consumer, but the insurers as well.
Life Insurance Rules And Rights In New York
Article 32 of the New York Consolidated Law lays out the groundwork for life insurance regulation in the state.  While we do not expect everybody purchasing a life insurance policy in the state of New York to memorize the fine print of this piece of legislation, there a certainly a few things they should be made aware of:
Free Look Period In NY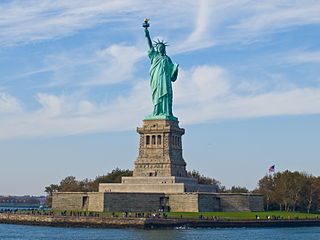 A "free look period" is an amount of time that new policyholders have to review and test out their policy after signing it.  In New York State, this period is set by the law-makers at 10 days.  With a 10 day grace period, New Yorkers are allowed ten days to take their new life insurance policy out for a spin before deciding whether or not they want to keep it for the long-haul.  If they decide to back out and cancel their policy, they will be given a full refund for any amount of money they had already paid.
Grace Period In NY
New York has a grace period that allows for reasonably late payments before termination of a policy.  The grace period in New York is set at 31 days, which means that New Yorkers with a life insurance policy in the state are allowed 31 days to make-up for a late payment before their policy is cancelled by the insurer.
Timely Payment On Claims In NY
In New York State, whenever a life insurance claim is filed, the insurer has 30 days to pay the benefit to the beneficiary.  Once the insurer receives proof of death from the policyholder, the insurer must make payment on the amount owed without delay.  If the insurer is late on payment to the beneficiary, the beneficiary's account will accrue interest and the insurance company may be met with fees and other penalties.
For more information about the life insurance laws and regulations in New York State, please contact:
New York State Department of Financial Services
Telephone: 800-342-3736
Website:  www.dfs.ny.gov/
New York State Guaranty
In the unfortunate event that your life insurance company in New York goes out of business, your life insurance policy will still be covered by the Life Insurance Company Guaranty Corporation of New York.  Your insurer must be properly licensed in New York in order for you to qualify for this guarantee.
The Life Insurance Company Guaranty Corporation of New York will cover your policy for up to $500,000 in a single death benefit (regardless of the number of life insurance policies that were taken out on him/her).  This $500,000 amount is the maximum amount that can be awarded for any one life.
For more information on the state guaranty, please contact:
Life Insurance Company Guaranty Corporation of New York
Email:  info@nylifega.org
Telephone:  212-202-4243
Website:  www.nylifega.org