As you are getting older, you may be starting to think about life insurance on a more frequent basis. You may be having questions about purchasing life insurance as a senior citizen or possibly even expanding any existing coverage that you have. Rest assured that it is never too late to purchase a life insurance policy, no matter what age you may be. Many individuals fall under the misconception that adults over 50 should not purchase life insurance because it may be too expensive or extremely challenging to obtain. Fortunately, purchasing life insurance over the age of 50, 60, or even older can be very simple and easy to obtain. Insurance companies understand that your wishes are to have the absolute best financial situation for your family once you pass away.
Obtaining Life Insurance for an Individual Over 50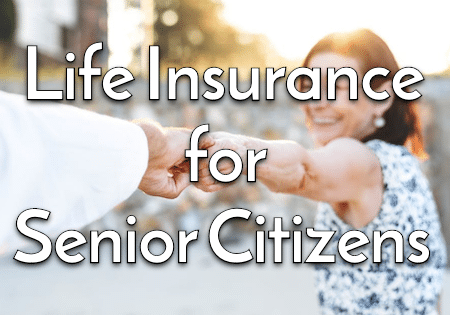 Obtaining a life insurance policy for an individual over 50 is fairly simple and does not take a substantial amount of time. If you have remained uncovered throughout your life or are seeking to increase coverage for a period of time, then you should take a look at term life insurance policies first. With a term life insurance policy, term coverage will offer traditional life insurance benefits with potential policy options that are customizable. Monthly premiums will remain locked in place at a predetermined rate for the entirety of the term that you purchase. With term life insurance policies, they are usually sold for fixed periods of time between 10 and 30 years in length. This will easily aid with other financial situations such as mortgages and college costs, all the while only paying an affordable monthly payment that you are able to budget for.
Another life insurance plan that could be beneficial to you or anyone over 50 would be converting an existing term policy to a permanent policy. If you elect to purchase a convertible policy, you may also be able to convert to a permanent policy with no medical exam or need to prove insurability. This type of flexibility could be helped as your needs will change over time. If you decide to purchase a convertible policy, make sure to find out exactly how long of a timeframe you have in which to convert the policy to a permanent one after purchase. Convertibility is possible only during the time agreed to by you and your insurer within your contract.
Lastly, if you are concerned that your family may be burdened with medical bills or if you were to become sick, then you may want to consider a life insurance policy called Quality of Life Insurance. Quality of Life Insurance policies offer living benefits that may be able to provide you with paid policy benefits while you are still alive. It is extremely important to understand how living benefits work before you choose this type of policy. For adults over 50, life insurance can provide peace of mind for you and your family.
Obtaining Life Insurance for a Senior Citizen over 60
When you are approaching the age of 60 or even crossing the barrier over the age of 60, your financial situation can change dramatically. You may be retiring, your significant other may have passed away, unexpected medical bills, living expenses, or changes in profession may even be a factor within your financial situation. With any of these factors coming into play, many individuals find themselves converting to a Universal Life Insurance policy. With a universal life policy, you may be able to decrease or increase your death benefit in order to meet your needs as they change. Universal Life Insurance also has the added benefit of interest-earning cash value. This means that your policy increases in value over time – and taxes are also deferred. This means that in various cases you will not pay annual taxes on your policy. It also means that your beneficiary will not have to pay any income tax on the income they receive from your policy.
Obtaining Life Insurance for a Senior Citizen Over 70
With some adults that are over the age of 60, 70, or even 80, they may be looking for a smaller coverage amount that is enough to cover final expenses such as burial costs or paying off bills. If this is what you are seeking, then a Guaranteed Issue Whole Life Insurance policy may be the best fit for you. These policies will usually range from around $5000 to $25000 and can cover any expenses after you are to pass away. Guaranteed Issue Whole Life Insurance coverage is designed to meet the needs of adults over the age of 50-85 years old. Guaranteed Issue Whole Life Insurance benefits are able to help your loved ones pay for medical bills and final expenses and alleviates the financial stress on your family that comes with the hardships of becoming ill or passing away.