Life insurance policy seekers in Georgia would be foolish to not educate themselves on the basics of life insurance in the state.  The state of Georgia, like every other state in the United States, has its own set of laws which regulate the life insurance industry.  These laws, which mainly deal with life insurance claims, are important to gain a basic understanding of.  Doing so will help you make an educated decision on your insurance policy purchase.
Life Insurance Laws And Regulations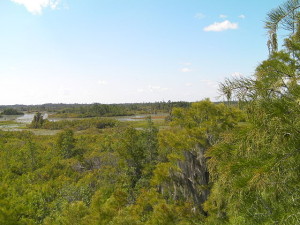 Life insurance rules are largely regulated on the local, state level (as opposed to being controlled by the federal government).  Therefore, the state of Georgia, and not the U.S. government, has control over the life insurance industry within it's borders.  In Georgia, life insurance is regulated under Title 33 of the Code of Georgia.  To gain a better understanding of the law, you can study the fine print of the Georgia code, or you can allow us to highlight the key points:
Free Look Period In Georgia
In the state of Georgia, consumers are allowed to cancel their coverage within 10 days of purchasing the policy.  If you decide to cancel the policy within the "free look" period, you will be given a full refund, no questions asked.  This provision allows consumers with "buyers remorse" or consumers who may have been pressured into buying a life insurance policy a way out of their policy.
Grace Period In Georgia
The state of Georgia offers a 30 day payment grace period to life insurance policyholders.  This means that if you are late paying your life insurance premium, you have a 30 day time period in which you can make up for your late payment before your policy is cancelled.  This grace period is meant to protect consumers (often elderly) who, for one reason or another, missed their premium payment.
Timely Payment On Claims In Georgia
Once a life insurance claim is filed in the state of Georgia, the life insurer is given 30 days to make the payment to the beneficiary.  If the payment is not made within 30 days, the insurer will be penalized.  In addition, the beneficiary will accrue interest on the amount in their account until payment is made.
For more information on Georgia life insurance laws, please contact the Office of Insurance and Safety Fire Commissioner at:
Telephone:  800-656-2298
State Of Georgia Life Insurance Guaranty
In Georgia, your life insurance policy is protected even if the insurance company goes out of business. These benefits are backed by the Georgia Life and Health Insurance Guaranty Association.  This association will step in to protect policy holders in the state of Georgia in case their insurer goes insolvent.  They will protect you for up to $300,000 in lost death benefits per individual (the limit stands at $300,000 even if the deceased was covered under multiple life insurance policies).
If you have any further questions about the state of Georgia life insurance guaranty, please contact the Georgia Life and Health Insurance Guaranty Association at:
2177 Flintstone Drive, Suite R
Tucker, GA  30084
Telephone:  770-621-9835