Residents of the nation's capital should be no strangers to laws and regulations.  When it comes to the life insurance industry, there are many to familiarize yourself with.  In Washington, D.C., life insurance is regulated by the local city government, as opposed to the federal government.  Life insurance laws, while in large are very similar from state to state, still have some slight differences.  This means that the laws in D.C. might be different than those of its surrounding neighbors – Virginia and Maryland.  Because of this, it would be foolish not to educate yourself before purchasing your life insurance policy.
Life Insurance Laws In Washington, D.C.
The rules and regulations for the life insurance industry in Washington, D.C. are outlined in Title 31 of the District of Columbia Code.  This piece of legislation was written with the protection of consumers and providers of life insurance in mind.  It outlines the claims procedures and policy requirements in the district.  Let us go over some of the key points of the document:
Free Look Period In Washington, D.C.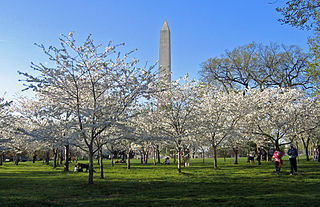 Any new policyholder in the District of Columbia has 10 days to test out their life insurance policy after purchasing it.  This 10 day period, known as the "free look period", allows for you to review your plan after signing it – to see if there is anything you are not satisfied with.  If you want to, you can cancel your policy within this 10 day period for a full refund.
Grace Period
The grace period prevents an insurance company from denying an otherwise valid claim due to a slightly overdue payment.  In the District of Columbia, the grace period has been set at a minimum of 30 days by legislators.  Payments may be late for a variety of reasons, and it is not unusual for a policy to enter grace period status.  The grace period begins on the day the premium payment was supposed to have been remitted.  If a payment to the insurance company is made during the grace period, the policy will go back into good standing with the insurance company.  There are no limits placed on the number of times a policy may enter a grace period.  That being said, the grace period payment may be larger than the missed premium payment, and it is in the best interest of the policy owner to make timely payments to avoid lapses in coverage.
Guarantee During Bankruptcy Or Insolvency
If an insurance company is unable to make claim or cash surrender value payments due to insolvency, the District of Columbia has a safety net known as the District of Columbia Life and Health Insurance Guaranty Association.  Through this association, the District of Columbia protects up to $300,000 of lost death benefits and $100,000 of lost cash surrender value from insurance company insolvency.  The protection is useful, but the low limits mean that if there were to be a life insurance company to declare bankruptcy, most likely a large number of covered policies will be for larger amounts than these limits.  Luckily it is exceedingly rare for a life insurance company to go bankrupt due to state reserve requirements.  We recommend that you only choose from financially healthy insurance companies when you are comparing rates.
District of Columbia Life & Health Insurance Guaranty Association
1200-G Street, NW, Suite 800
Washington, DC  20005
Telephone:  202-434-8771
Website:  www.dclifega.org
Timely Payment Of Claims
In Washington DC, lawmakers want insurance companies to pay claims quickly without any unnecessary delay for beneficiaries.  While no exact limit is placed on the amount of time a company can take, if there is an unreasonable delay the company can be fined, penalized, or sanctioned.
The District of Columbia, Department of Insurance, Securities and Banking

Telephone:  202-727-8000
Website:  www.disb.dc.gov
Cheap Life Insurance In Washington, DC
Life Ant is pleased to offer affordable life insurance rates for all Washington, District Of Columbia residents. Once you are confident and well-versed in your knowledge of life insurance in the District of Columbia, we ask that you enter your Washington area zip code in the box above. On the next page, you will be able to compare quotes from our trusted Washington area life insurance agents. Life Ant will connect you with a life insurance policy suited to your needs at a price that cannot be beaten.
Washington, DC Life Insurance Agents
If you wish to shop off-line for life insurance policies in the Washington area, however, Life Ant also gives you that option. Below is a directory of life insurance agents in the Washington, DC area. Instead of getting free life insurance quotes online from LifeAnt.com, feel free to call them up directly and get their prices.
Greg Owens – Allstate Insurance Agent

1730 Rhode Island Ave NW, Washington, DC
(202) 463-2480
Nationwide Insurance – Jacqueline A Walker

420 8th St SE, Washington, DC
(202) 548-5240
Bryan Scott – State Farm Insurance Agent

1001 Connecticut Ave NW #201, Washington, DC
(202) 293-5050

Jay Frye ñ State Farm Insurance

1211 Connecticut Ave NW #520, Washington, DC
(202) 861-0721

Insurance Agents United Association (IAUA)

2300 M St NW #800, Washington, DC
(516) 849-6719

Terry White, Sr. – State Farm Insurance Agent

4301 Connecticut Ave NW, Washington, DC
(202) 362-3535

Richard Frick – State Farm Insurance Agent

3201 New Mexico Ave NW #252, Washington, DC
(202) 686-5197

Jimmy Podoley

236 Massachusetts Ave NE #100, Washington, DC
(202) 546-2244

Nationwide Insurance – Barry R. Lumsden

1525 Ninth Street NW, Washington, DC
(202) 387-1160

Chris Miller – State Farm Insurance

1009 U St NW, Washington, DC
(202) 328-1210

Allstate Insurance Company – Agenthut Insurance

1804 Vernon St NW, Washington, DC
(202) 265-4922

Jon Laskin – State Farm Insurance Agent

5600 Connecticut Ave NW #400, Washington, DC
(202) 364-7400

PJ Hemnani – State Farm Insurance Agent

2141 P St NW #105, Washington, DC
(202) 463-8408

Kevin Hassett – State Farm Insurance Agent

1001 Connecticut Ave NW #201, Washington, DC
(202) 463-8407

1701 K St NW # 300, Washington, DC
(202) 833-2030

Alliance Insurance Services Inc.

1660 L St NW #210, Washington, DC
(202) 638-1010

Tim LaCasse – State Farm Insurance Agent

617 Pennsylvania Ave SE, Washington, DC
(202) 548-4229

State Farm Insurance – Michele Conley

4701 Wisconsin Ave NW, Washington, DC
(202) 966-6677

Max James – State Farm Insurance Agent

1713 7th St NW, Washington, DC
(202) 319-0005

Tawana Mensah – State Farm Insurance Agent

1332 Pennsylvania Ave SE, Washington, DC
(202) 506-3636

Rudy Alston III – Allstate Insurance Agent

2901 12th St NE, Washington, DC
(202) 635-0850

Gregory Owens – Allstate Insurance Agent

1512 U St NW #2, District of Columbia
(202) 408-9451

Washinton DC Health Insurance

1400 K St NW, Washington, DC
(202) 449-9510

Nationwide Insurance – Brad Ryant

1334 H St NE, Washington, DC
(202) 388-6411

Joli Brown – State Farm Insurance Agent

4818 MacArthur Blvd NW, Washington, DC
(202) 735-0086

State Farm Insurance – Stephen Hoyt

5217 Wisconsin Ave NW #1, Washington, DC
(202) 364-3412

Eric Hardiman State Farm Insurance

1540 North Capitol St NW #201, District of Columbia
(202) 643-5905

New York Life Insurance

901 15th St NW, Washington, DC
(202) 654-2940

Northwestern Mutual – Kurt Rupprecht

1801 K St NW #210, Washington, DC
(202) 600-7114

Nationwide Insurance: Matthew Thacker

2600 Connecticut Ave #200, Washington, DC
(202) 785-1966

Nationwide Insurance – Jhc Insurance Agency, Inc

71 Florida Ave NW, Bloomingdale, DC
(202) 832-3388

Capital Benefits Corporation

5028 Wisconsin Ave NW #103, Washington, DC
(202) 362-4500

Lynette Melcher – Allstate Agent

1730 Rhode Island Ave NW, Washington, DC
(202) 489-6177

Stephon Scriber – State Farm Insurance Agent

2639 Connecticut Ave NW #110, Washington, DC
(202) 234-5555

Nationwide Insurance – Payne Insurance Agency Inc

3600 14th St NW, District of Columbia
(202) 629-2233

J. Reed Laughlin – Allstate Insurance Agent

5100 Wisconsin Ave NW #516, Washington, DC
(202) 364-8200

Maurice Brown – Allstate Insurance Agent

1200 G St SE, Washington, DC
(202) 546-1493

Nationwide Insurance – Waymon Lee Lynch

3016 14th St NW, Washington, DC
(202) 462-9243

Mohammad Y Bajwa – Allstate Insurance Agent

1730 Columbia Rd NW, Washington, DC
(202) 387-7932

Keith Edwards – State Farm Insurance Agent

7813 Georgia Ave NW, Washington, DC
(202) 726-7771

Gene Cartwright – State Farm Insurance Agent

2721 Branch Ave SE, Washington, DC
(202) 584-6000

Ullico

1625 Eye St NW, Washington, DC
(202) 682-0900

Liberty Mutual – Washington

1620 L St NW #100, Washington, DC
(202) 728-1199

Maurice Brown – Allstate Insurance Agent

1010 Mass, Washington, DC
(202) 747-2050

Nationwide Insurance: Young Gary A

1003 K St NW, Washington, DC
(202) 393-5880

Mike Jones – State Farm Insurance Agent

522 8th St SE, Washington, DC
(202) 546-3200

M Squared Risk & Insurance, LLC

3222 M St NW, Washington, DC
(202) 290-2490

Johno Steffen – State Farm Insurance Agent

2762 Washington Blvd #1A, Arlington, VA
(703) 243-6565

G.J Graham State Farm Insurance

3411 Washington Blvd, Arlington, VA
(703) 525-1800

Paul Dougherty – State Farm Insurance Agent

3420 Hamilton St, Hyattsville, MD
(301) 927-1391

David J. Douglas – Allstate Insurance Agent

200 N Glebe Rd, Ste 235, Arlington, VA 22203
(703) 243-0700

Kenya Zambrano – State Farm Insurance Agent

4620 Lee Hwy #208, Arlington, VA
(703) 465-2886

David Seidel – State Farm Insurance Agent

413 S Glebe Rd, Arlington, VA
(703) 920-5012

Cindi Scafide – State Farm Insurance Agent

1300 Spring St #132, Silver Spring, MD
(301) 588-1497

Carey Fisher – State Farm Insurance Agent

5480 Wisconsin Ave #213, Chevy Chase, MD
(301) 654-5604

Bruce Snyder – State Farm Insurance Agent

3321 Toledo Terrace Suite 201, Hyattsville, MD
(301) 853-5200

State Farm Insurance: Lisa Miller's Agency

6013 Wilson Blvd, Arlington, VA
(703) 536-0266

Mary Snider State Farm Insurance

804 Pershing Dr #101, Silver Spring, MD
(301) 622-9440

Jeffrey B Conley Ins Agcy Inc – State Farm Agent

7509 Arlington Rd, Bethesda, MD
(301) 657-1800

1200 G St NW # 800, Washington, DC
(202) 434-8776

Northwestern Mutual – The Washington Group

6849 Old Dominion Dr #400, McLean, VA
(703) 848-9300

Nationwide Insurance

1003 K St NW, Washington, DC
(202) 393-5880

Michael Garcia – State Farm Insurance Agent

5625 Columbia Pike, Falls Church, VA
(703) 931-9500

Charles Sumpter – State Farm Insurance Agent

4405 East-West Hwy #406, Bethesda, MD
(301) 657-2323

Ray Mensah – State Farm Insurance Agent

6900 Wisconsin Ave #304, Bethesda, MD
(301) 656-2600

Nicole June – State Farm Insurance Agent

5272 River Rd #375, Bethesda, MD
(301) 951-5863

Greenberg Wexler & Eig, LLC

7316 Wisconsin Ave #230, Bethesda, MD
(301) 656-0660

Ernesto Bandini

2605 Mt Vernon Ave, Alexandria, VA
(703) 549-0104

Anh Nguyen – State Farm Insurance Agent

1225 King St, Alexandria, VA
(703) 739-8982

Mark Hennessy – State Farm Insurance Agent

6134 Arlington Blvd, Falls Church, VA
(703) 532-1600

Old Town Insurance Agency, Inc.

300 N Lee St #500, Alexandria, VA
(703) 549-1200

Chris Umbel – State Farm Insurance Agent

50 S Pickett St #203, Alexandria, VA
(703) 751-4404

Leslie Riehl – State Farm Insurance Agent

912 Thayer Ave #201, Silver Spring, MD
(301) 270-6070

Allstate Insurance

5881 Leesburg Pike #201, Falls Church, VA
(703) 820-5000

Phil Ates – State Farm Insurance

7307 Baltimore Ave, College Park, MD
(301) 779-0727

First Insurance Agency

8209 Fenton St, Silver Spring, MD
(301) 589-1229

Foundation Insurance Group

803 W Broad St #500, Falls Church, VA
(703) 988-3750

Life Insurance Financial Evaluations, LLC

5113 3rd St N, Arlington, VA
(704) 315-8702

Donna Carter – State Farm Insurance Agent

118 E Del Ray Ave #5, Alexandria, VA
(703) 548-9790

Wells Fargo Insurance Services: Anderson Corey

1401 H St NW # 750, Washington, DC
(202) 783-5810

Sahouri Insurance & Financial

8200 Greensboro Dr #1440, McLean, VA
(703) 883-0500

Michael Palmiotto – State Farm Insurance Agent

1734 Elton Rd #115, Silver Spring, MD
(301) 431-2020

Inter Group Insurance

6316 Castle Pl, Falls Church, VA
(703) 820-1535

Otis Coates – State Farm Insurance Agent

3020 St Clair Dr, Marlow Heights, MD
(301) 423-4334

Northwestern Mutual Life Insurance

4501 Ford Ave, Alexandria, VA
(703) 671-1120

Virginia Kinneman – Nationwide Insurance

50 S Pickett St No. 20, Near Landmark Mall, Alexandria, VA
(703) 823-8800

Armando Punsalan – State Farm Insurance Agent

11501 Georgia Ave #102, Wheaton, MD
(301) 942-5910

Gina Lee – State Farm Insurance Agent

6500 Arlington Blvd #102a, Falls Church, VA
(703) 273-9555

United Health Group

701 Pennsylvania Ave NW, Washington, DC
(202) 383-6400

Mercer Health & Benefits: Tesch Rachel

1255 23rd St NW # 500, Washington, DC
(202) 331-5200

Statland & Katz Ltd

8811 Colesville Rd #2, Silver Spring, MD
(301) 587-6050

State Farm Insurance:Rhea Baker

1953 Gallows Rd #155, Tysons Corner, VA
(703) 847-6880

State Farm Insurance Agent:Lynn Heinrichs

6842 Elm St #101, McLean, VA
(703) 827-0377

Chris Aguirre – State Farm Insurance Agent

10400 Connecticut Ave #103, Kensington, MD
(301) 946-4446

Prudential | Geoffrey Newman | Life Insurance & Annuities

4920 Elm St #300, Bethesda, MD
(301) 707-0858

Joseph W. McCartin Insurance, Inc.

5000 Sunnyside Ave, Beltsville, MD
(877) 567-3749

Northwestern Mutual – Mark Siciliano

6849 Old Dominion Dr #400, McLean, VA
(703) 848-4811

John Moore – State Farm Insurance Agent

7245 Arlington Blvd #223, Falls Church, VA
(703) 573-9044

Sharon Eddy – State Farm Insurance Agent

6020 Richmond Hwy #201, Alexandria, VA
(703) 535-3115

Aflac-Federal Relations

1300 Pennsylvania Ave NW, Washington, DC
(202) 289-6401

Felicia Everett-Blake – State Farm Insurance Agent

8902 Rhode Island Ave, College Park, MD
(301) 220-4111

Gene Kim – State Farm Insurance Agent

707 W Broad St, Falls Church, VA
(703) 237-5105

Roylance Abrams Berdo & Gdmn: Simmons Deborah

1300 19th St NW # 600, Washington, DC
(202) 659-9076

Nurney Mason – State Farm Insurance Agent

6516 Walker Mill Rd, Capitol Heights, MD
(301) 420-0700

James Mensah Agency — State FarmÆ

2521 University Blvd W, 13, MD
(301) 933-1010

USAA Financial Center

1301 S Joyce St, Arlington, VA
(800) 531-8722

Capitol Financial Partners – MassMutual Agency

1593 Spring Hill Rd #500, Vienna, VA
(703) 847-9660

Tammy Counts – State Farm Insurance Agent

9821 Rhode Island Ave, College Park, MD
(410) 647-8756

Joe Mitchell Jr – State Farm Insurance Agent

7701 Greenbelt Rd #107, Greenbelt, MD
(301) 474-1911

Life Association News

1922 F St NW, Washington, DC
(202) 331-6078

AMERICAN PREFERRED INSURANCE CENTER INC

1021 University Blvd E B-1, Silver Spring, Maryland
(301) 328-1677

Estrada Insurance Agency Inc

5881 Leesburg Pike #303, Falls Church, VA
(703) 894-9435

State Farm Insurance: Yvette Schuler

6674 Richmond Hwy, Alexandria, VA
(703) 765-4500

Brock Insurance Inc

6506 Bells Mill Rd, Bethesda, MD
(301) 564-3630

Maryland Automobile Insurance Fund – MAIF Insurance Agency

3601 Hamilton St, Hyattsville, MD
(301) 277-4000

Rick Mikszan – State Farm Insurance Agent

1521 Westbranch Dr #520, McLean, VA
(703) 847-6166

TWFG Insurance Services- Adrienne Coleman Agency

10410 Kensington Pkwy #206, Kensington, MD
(301) 933-0783

Balderson Insurance Agency, LLC

11259 Lockwood Dr, Silver Spring, MD
(301) 681-7550

Jean Claude Fresnel Jr – Aflac Insurance Agent

700 12th Street NW, Ste 700, Washington, DC
(410) 961-5800

Nationwide Insurance

1525 Ninth St NW, Washington, DC
(202) 387-1160

Mauro Group Llc

10105 Lorain Ave, Silver Spring, MD
(301) 593-1793

Pablo Guzman Insurance Services, llc

12110 Heritage Park Cir, Silver Spring, MD
(301) 929-8700

Capital Area Insurance Group LLC

1322 Vincent Pl, McLean, VA
(703) 356-6922

Jeannie Lee State Farm Insurance Agency

4600 John Marr Dr #102, Annandale, VA
(703) 914-0340

Maif Agent

3425 Branch Ave, Temple Hills, MD
(301) 350-6920

Linda Doshen – State Farm Insurance Agent

7700 Old Branch Ave c103, Clinton, MD
(301) 856-0937

Ann Hovis – State Farm Insurance Agent

7655 Leesburg Pike, Falls Church, VA
(703) 893-6300

Creamer Nicole

236 Massachusetts Ave NE, Washington, DC
(202) 269-0030

Santoni Sarah

1917 S St NW, Washington, DC
(202) 338-0140

AG Edwards & Sons Inc: Archibald William

5301 Wisconsin Ave NW, Washington, DC
(202) 364-1600

Scott Covington – State Farm Insurance Agent

10748 Baltimore Ave, Beltsville, MD
(301) 937-7772

My Insurance & Financial LLC

9401 Mathy Dr #270, Fairfax, Virginia
(703) 978-5881

Darrell Tucker – State Farm Insurance Agent

7707 Belle Point Dr, Greenbelt, MD
(301) 474-5007

Guardian Life Insurance Company of America

8300 Boone Blvd #625, Vienna, VA
(571) 419-5500

Howard Feldman State Farm Insurance

11140 Rockville Pike #380, Rockville, MD
(240) 556-2050

Norman Thomas – State Farm Insurance Agent

10601 Baltimore Ave #300, Beltsville, MD
(301) 595-4347

Gai Allen – State Farm Insurance Agent

9400 Livingston Rd #125, Fort Washington, MD
(301) 248-4505

Planning Needs Financial Group

6219 Executive Blvd, Rockville, MD
(301) 230-0076

AML Insurance Agency

6000 Stevenson Ave #201, Alexandria, VA
(703) 370-0100

Gilbride Insurance Agency

5904 Richmond Hwy, Alexandria, VA
(703) 329-9500

Federal Insurance Federation Inc

5800 Hubbard Dr, Rockville, MD
(301) 468-9600

Patron Insurance Services

301 Maple Ave W, Vienna, VA
(703) 281-0600

Stacy Tucker – State Farm Insurance Agent

301 Maple Ave W #510, Vienna, VA
(703) 938-0303

Jonathan David Hancock – State Farm Insurance Agent

6593 Coventry Way, Clinton, MD
(301) 868-6622

American Income Life Insurance Co – Richard Altig Jr & Ilija Orlovic & Rob Hay

6521 Arlington Blvd #201, Falls Church, VA
(425) 885-2838

Bill Ball – State Farm Insurance Agent

10903 Indian Head Hwy #309, Fort Washington, MD
(301) 292-4333

Maif Auto Insurance Agent Online

8209 Fenton St #5, Silver Spring, MD
(301) 589-1229

Albright Associates Inc

5020 Sunnyside Ave, Beltsville, MD
(240) 542-9970

Kevin Gallagher – State Farm Insurance Agent

4001 9th St N #101, Arlington, VA
(703) 525-9500

Thrivent Financial-Lutherans

1201 Pennsylvania Ave NW, Washington, DC
(202) 661-4660

Steve Jones – State Farm Insurance Agent

Old Lee Hwy, Fairfax, VA
(703) 645-0092

Bill Bridges State Farm Insurance

2730 University Blvd W #810, 13, MD
(301) 949-3633

Bob Glista – State Farm Insurance Agent

5010 Nicholson Ln, Rockville, MD
(301) 231-0977

Ashley Deadwyler-Jones – State Farm Insurance Agent

12057 Tech Rd, Silver Spring, MD
(301) 273-3205

Andy Arnold Agency — State FarmÆ

9685 Main St, Fairfax, VA
(703) 978-4700

Carrollton Insurance Agency Inc.

10668 Campus Way S, Upper Marlboro, MD
(301) 350-6205

John F Cooper Jr – State Farm Insurance Agent

50 W Edmonston Dr #506, Rockville, MD
(301) 251-2102

LTC Financial Partners

7204 Alger Rd, Falls Church, VA
(703) 534-3255

Guertin Raymond

1255 23rd St NW # 500, Washington, DC
(202) 331-5200

Kelley John W

4400 Jenifer St NW, Washington, DC
(202) 244-8198

Paul Coles – Allstate Insurance Agent

1008 Pendleton St, Alexandria, Virginia
(703) 837-0900

Crump Life Insurance

6550 Rock Spring Dr, Bethesda, MD
(301) 493-6060

LTC Financial Partners

6145 Edsall Rd, Alexandria, VA
(703) 861-5408

PENTECO Insurance

8000 Fort Hunt Rd, Alexandria, VA
(703) 660-9090

Salma Yousufzai – State Farm Insurance Agent

10204 Falls Rd, Potomac, MD
(301) 983-8500

Primerica Financial Services

6801 Kenilworth Ave #110, Riverdale Park, MD
(240) 691-4260

Woodmen of the World Insurance

6564 Loisdale Ct, Springfield, VA
(703) 922-5900

Cheap Car Insurance – Auto, Home, Renters, Quote

11212 Grandview Ave, Wheaton, MD
(877) 587-7460

Howard W. Phillips & Co.

2555 Pennsylvania Ave NW, Washington, DC
(202) 331-9200

Mellon Barbara

1001 Connecticut Ave NW, Washington, DC
(202) 463-8407

Ginger Gray – State Farm Insurance Agent

9990 Fairfax Blvd #120, Fairfax, VA
(703) 278-5440

Farmers Insurance

5101 Backlick Rd, Annandale, VA
(703) 953-0054

Kevin Voritskul – State Farm Insurance Agent

14021 Georgia Ave, Silver Spring, MD
(240) 430-2999

Crump Life Insurance

6600 Rockledge Dr, Bethesda, MD
(301) 634-8313

Jennifer Smigal – State Farm Agent

15430 New Hampshire Ave, Silver Spring, MD
(301) 384-2323

Carl Rutan Insurance

9912 Colesville Rd, Silver Spring, MD
(301) 681-0200

Matt Smith – State Farm Insurance Agent

7925 Jones Branch Drive, Ste LL300, McLean, VA
(703) 237-3477

Nationwide Insurance– Matt Stone

9914 Main St, Fairfax, VA
(703) 352-0707

Shelley's Insurance Agency, Inc.

13004 Ruddy Duck Ct, Upper Marlboro, MD
(301) 218-0999

Daniel Simms – Aflac Insurance Agent

3003 Van Ness St NW #223, Washington, DC
(202) 277-7693

American Income Life Insurance Co

4061 Powder Mill Rd, Calverton, MD

Horenberg Ins Svc Inc

3915 National Dr #400, Burtonsville, MD
(301) 628-4000

Jamie Wilson, Agent-Broker, Coverage For Your Life

1300 Mercantile Ln #132, Largo, MD
(202) 415-9116

Parker Jon

6230 Rolling Rd, Springfield, VA
(703) 569-3100

Shanna Stringfield – State Farm Insurance Agent

6915 Laurel Bowie Rd #306, Bowie, MD
(301) 262-3800

Ardent Insurance Agency, Inc

Rosaryville, Upper Marlboro, MD
(301) 358-1764

RxMom.com – Independent Anthem BlueCross BlueShield Health Insurance Agent

8201 Greensboro Dr #300, McLean, VA
(703) 637-9940

State Farm – Jon Parker Agency

5803 Rolling Rd #205, Springfield, VA
(703) 569-3101

New York Life Insurance Company

Tony Y. Pao, Partner, 8075 Leesburg Pike, Suite 200, Vienna, VA
(703) 610-4043

State Farm Insurance Geoffrey T Collins

2233 Wisconsin Ave NW #224, Washington, DC
(202) 333-4134

Geico Chevy Chase Office

5260 Western Ave, Chevy Chase, MD
(301) 986-3175

Creamer Insurance Agency

15837 Crabbs Branch Way, Rockville, MD
(301) 258-7808

Shkedia Financial Services

Rockville, MD
(301) 816-9079

Weaver Bros. Insurance Associates Inc.

7315 Wisconsin Ave 300 East, Bethesda, MD
(301) 986-4422

ACE USA

901 F St NW # 550, Washington, DC
(202) 471-2911

Adrian Wilcox – State Farm Agent

1101 Mercantile Ln #290, Largo, MD
(240) 487-6552

Mutual of Omaha Insurance Co

1010 Wayne Ave, Silver Spring, MD
(301) 562-5431

Bob Fitzgerald Jr – State Farm Insurance Agent

9101 Cherry Ln #210, Laurel, MD
(301) 490-4500

James Allen State Farm Agent

4200 Forbes Blvd #201, Lanham, MD
(301) 306-2000

Lowe-Tillson Insurance

2403 Research Blvd #350, Rockville, MD
(301) 258-7773