Virginia residents seeking to learn more about life insurance in their state have come to the right place.  Life insurance rules and regulations vary from state to state, so the laws in Virginia differ from those in neighboring states – North Carolina and Maryland.  In order to make a wise decision on your life insurance policy purchase, it would be best to familiarize yourself with these regulations.
Virginia Life Insurance Regulations And Rights
The laws in place in the commonwealth of Virginia are there to protect not only the consumer but the provider as well.  These laws, outlined in Title 38.2 of the Virginia Code, seek to standardize the claims process and the policy requirements.  Let us go over some of the key points of this piece of legislature below:
Free Look Period In Virginia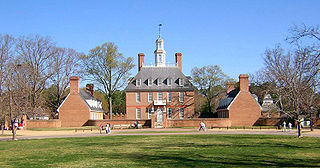 Life insurance companies often give new policyholders a short period of time to test out their policy, review it, and then cancel it for a full refund.  This period of time, known as the "free look period", usually lasts between one and two weeks, depending on the company policy and/or state regulations.  In Virginia, this is set at 10 days.  Therefore, all life insurance companies are required to give their customers 10 days to back out of coverage, if they are so inclined.
Personal Information Protection In Virginia
Your personal information (things like medical records, social security numbers, etc.) are protected by law in the state of Virginia.  Insurers are not permitted to share this personal information without the authorization of the policyholder.  Check with your life insurance provider to learn more about their company's privacy policy.
Timely Payment On Claims In Virginia
While the Virginia Code does not specify how long it should take insurance companies to make payment on claims, it does say that all claims should be processed and paid out in a timely fashion.  Check your insurance policy to see what it says regarding payment of benefits.  This "due date" on claim payments will usually be set at around 30-60 days.
Virginia Bureau of Insurance
Telephone:  877-310-6560
Website:  www.scc.virginia.gov/boi/
Virginia State Guaranty
All policies in the commonwealth of Virginia are backed by the Virginia Life, Accident & Sickness Insurance Guaranty Association. This means that even if your insurance company in Virginia goes out of business, your benefits will still be protected. Insurers in the state a required to pay membership fees to this association in order to give their policyholders this extra insurance.
The maximum compensation guaranteed by the Virginia Life, Accident & Sickness Insurance Guaranty Association is set at $300,000 for lost death benefits and $100,000 for lost cash surrender.  These limits are the maximum possible amount allowed to be distributed (even if the deceased had multiple policies with larger benefit amounts).  For more information, contact them at:
Virginia Life, Accident & Sickness Insurance Guaranty Association
8001 Franklin Farms Drive, Suite 235
Richmond, VA  23229
Telephone:  804-282-2240
Website:  www.valifega.org