Any insurance rider is an additional feature of a policy. A term insurance rider is an add-on to a permanent life insurance policy, most often a whole life insurance policy.  The term rider adds additional life insurance, but instead of being permanent, the additional coverage expires.  For the length of the term rider, the death benefit is increased by the amount of the rider.
Insurance riders can either be included with the price of your policy, or they may be offered at an additional charge.  Typically a term life insurance rider has an additional cost associated with it, but the cost is normally slightly less than a separate term policy of equal death benefit to the rider.  A term rider is a cost-effective way to add additional death benefits for a limited amount of time.
Why You Might Want a Term Rider
A term insurance rider is used to make a permanent life insurance policy a hybrid between permanent and term.  This is useful if the insured person needs more insurance coverage in the early policy years, but not for their entire life.  Even though they don't need the higher death benefit for their entire lives, they still have a need for some permanent coverage or a whole life policy for investment purposes.  This person can preserve their insurability by purchasing all of their projected life insurance needs while they are younger, but save money by mixing term and permanent coverage.
A good example is is a parent who has children to support, and also is married and wants permanent insurance coverage for their spouse.  While the children are dependent on the parent, they need a higher death benefit than they will once the children are independent.  For the purposes of this example, let's say that they need $500,000 of coverage while the children are dependent and $300,000 of coverage after they are independent.  Instead of purchasing a $500,000 whole life policy, they can save a significant amount of money by purchasing a $300,000 whole life policy and a term rider for $200,000.
You might think that they should buy a $500,000 term life insurance policy, and then a $300,000 whole life policy after the term expires, but this is often not the optimal strategy for a few reasons:
Purchasing insurance when you are younger and healthier preserves your ability to obtain coverage.
Purchasing whole life insurance at a younger age significantly reduces the annual premium compared to an older age.
Whole life insurance policies typically have growing dividend payments which can offset premium payments due in later policy years.
It can be better to pay for whole life coverage during the years when your income is highest.  In later years when income is lower, the dividend payment can offset premiums due.
You can build more cash value as a reserve of savings for a longer period of your life when you start at a younger age.
In this scenario the parent can lock in their insurance coverage forever, they can start saving money in the whole life policy by growing their cash value, and after the term component expires dividend payments should become substantial enough to offset most or all of the annual premium due.
There is also a slight cost saving over two separate policies, because of the reduced admin fees by combining two policies into one.
Can the Rider be Removed Before The End of the Term?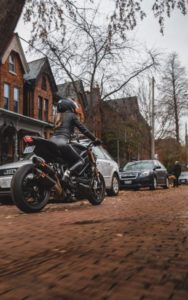 This is up to the individual insurance company and the specifics of the rider, but normally the term rider can be removed before it matures.  After it is removed, it can not usually be added back so be careful to only cancel the term rider if you are certain that you will not need the coverage.  Removing the rider will reduce the premium by the cost of the rider.  Your premium will also reduce after the term matures, assuming the rider has an additional cost.
You can normally cancel the rider by contacting your insurance company.  They will probably require a signed form, or signed letter of instruction to remove the rider.  Do not short your premium payment by the cost of the rider, or you risk your entire policy getting canceled.
How to Add the Rider
Typically the rider needs to be added when the policy is issued.  If you want to add it after the policy is issued, you may not be able to, or you may have a short period of time in which to do it.  If the life insurance company allowed you to add the rider at any time, they would suffer from negative selection (people would disproportionately want more coverage if they think they have a higher chance of dying). If you are interested in a term rider you should speak to your agent.  If you don't get it added to your whole life policy, you may need to issue a second policy which will require you to go through the entire underwriting process again and may cost more than the rider.
Where to get a Quote on a Whole Life Policy with a Term Rider
You can get a life insurance quote here on Life Ant.  Start by entering your zip code in the box above, and follow the prompts through till the end.  The entire process takes less than 5 minutes, and you will receive quotes and the ability to speak to an agent if you want.  If you wish to speak to an agent directly, feel free to give us a call!