If you are in Louisiana and have started shopping around for life insurance, it would be wise of you to educate yourself on some of the state's state-specific life insurance information.  Louisiana, like the rest of the country, has it's own set of laws in regards to the life insurance industry.  These laws are meant to protect the both the sellers and buyers of life insurance in the state.
Life Insurance Rules And Regulations In Louisiana
Louisiana residents would be pleased to know that they are well protected by the law when it comes to life insurance.  Title 37 of the Louisiana Administrative Code seeks to regulate the life insurance industry in the state.  For those of you who do not wish to dissect the ins-and-outs of the this legal document, allow us to highlight the main points:
Free Look Period In Louisiana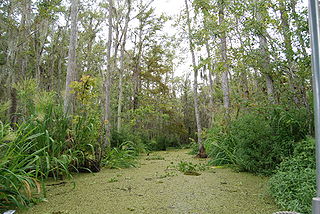 In Louisiana, purchasers of life insurance policies are given what is called a "free look period".  A free look period is basically a time frame that allows for policyholders to back out of their policy after purchasing and receive a full refund, no questions asked.  In Louisiana, the free look period is set at a minimum of 10 days.  This means that all life insurance companies are required to let their policyholders out of their policy within 10 days of signing the agreement.
Grace Period In Louisiana
Louisiana residents are also allowed some leeway when it comes to late bill payments. There is a 30 day payment grace period in the state, which means that policyholders are allowed 30 days to make good on a missed payment before the insurance company can legally cancel their policy.
Protection Of Personal Information In Louisiana
Life insurance companies in Louisiana are to implement safe guards to protect your personal information (like medical records).  You may contact your life insurance provider (or future life insurance provider) to learn what these protective measures are.  One of these (and there are many), is that they cannot share your medical records with any other insurance company.
Timely Payment On Claims In Louisiana
In Louisiana, after you file a claim with your life insurance company, they are given 60 days to pay on that claim.  If they do not pay the benefit to the beneficiary within sixty days, they will not only be met with harsh penalties, they will also be required to pay interest on said amount to to the beneficiary.
For more information regarding your insurance rights in the state of LA, please contact:
Louisiana Department of Insurance
Telephone:  800-259-5300
Website:  www.ldi.la.gov
State Guarantee Association
If your life insurance provider in the state of Louisiana goes insolvent or bankrupt, your life insurance benefits will not be lost.  In the state of Louisiana, a life insurance policy is protected for up to $300,000 in death benefits and $100,000 in lost cash surrender.  This guaranty is provided by the Louisiana Life & Health Insurance Guaranty Association, but only if you have been up to date on your life insurance payments and your previous insurer was officially licensed as a life insurance provider by the state.
Feel free to contact the Louisiana Life & Health Insurance Guaranty Association at:
450 Laurel Street, Suite 1400
Baton Rouge, LA  70801
Telephone:  225-381-0656
Website:  www.lalifega.org