Washington residents would be smart to educate themselves on the life insurance rules and regulations in their state.  In the US, life insurance is regulated on the state-to-state level (as opposed to federal), so the life insurance situation in Washington is different than in other states.  These laws, hoping to protect the consumer, offer guidelines for claims procedures and policy requirements.
Washington Life Insurance Rules And Regulations
In Washington state, life insurance laws are listed in the Revised Code of Washington (Title 48).  This lengthy piece of legislature is the regulatory force behind the life insurance industry in the state.  Feel free to open the Revised Code of Washington to read the details of the laws yourself, but for those of you who would rather not, we have outlined the key parts of the code for you below:
No Free Look Period In Washington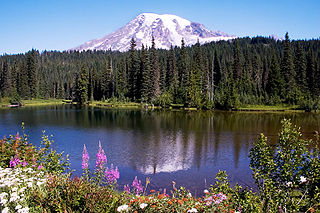 Once you sign a life insurance policy in the state of Washington, you are legally obliged by it.  This is because the state of Washington has no legally mandated "free look period."  Freelook periods allow new policyholders to review and test out there policies for a couple of weeks with the option of canceling it and getting a full refund.  While Washington does not have a free look period required by law, most insurers will still give you one.  Check with your life insurance provider to see what their free look policy is.
Timely Payment On Claims In Washington
The state of Washington does not set a time limit for claims to be made.  The state does, however, require that the beneficiary's account accrue interested starting on the day of death.  This provision keeps the insurance companies in check and basically ensures that all claims will be paid out in a timely fashion.  After all, insurance companies do not wish to continue making interest payments if they could get out of doing so.  Therefore, all benefits in Washington are typically paid out within a month.
Misrepresentation In Washington
If you lie, misstate, or make a mistake on your life insurance application in the state of Washington, your insurer is allowed to cancel your policy (as long as its discovered within two years of signing).  This is to protect the insurance companies from having to make payments on policies that were obtained in a fraudulent way.  If misrepresentation is discovered, insurance companies will not be obligated to make payment on any claims, and the policy can be terminated.
For more information on life insurance laws in Washington, please contact:
Washington State Office of the Insurance Commissioner
Telephone:  800-562-6900
Website:  www.insurance.wa.gov/
Washington State Guaranty
If you insurance company somehow goes out of business in the state of Washington, your insurance policies will still be protected.   The Washington Life and Disability Insurance Guaranty Association will protect your policy for up to $500,000 in lost death benefits.  This $500,000 amount is the maximum that will be paid, even if the deceased had multiple life insurance policies totaling a greater amount.  It is limited to one life and however many insurance policies he/she had.
In order to qualify for this backing, your insurer must have been legally licensed to do business in the state of Washington and you must have been up to date on your premium payments.  For more information, please contact the Washington Life and Disability Insurance Guaranty Association at:
PO Box 2292
Shelton, WA  98584
Telephone:  360-426-6744
Website:  www.walifega.org