North Dakota residents are presented with many options when it comes to life insurance coverage.  Whether you are thinking about purchasing a whole policy or a term policy in North Dakota, you should educate yourself on the basic life insurance laws in the state.
North Dakota Life Insurance Rules And Rights
The North Dakota Century Code outlines the life insurance laws in the state of North Dakota.  All states in the country have their own unique life insurance laws (as the industry is not regulated on the federal level).  Let's take a look at some of the key points from this code of law:
Free Look Period In North Dakota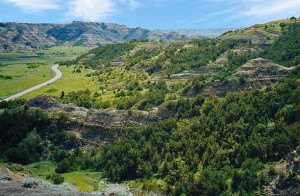 If you purchase a life insurance policy in the state, you are given a 20 day time period in which you can back out of the policy and ask for a refund.  This, known as the "free look period", allows consumers to review their life insurance policy and test it out for a certain period of time before they are locked into it.  ND residents are able to get a full refund, no questions asked, if they do not like their policy within this twenty day period.
Personal Information Protection In North Dakota
Insurance companies in North Dakota are not allowed to release your personal information to any outside agency.  Information must be safe guarded by your insurer in ND, and they are not permitted to release information, such as your medical records, to anybody without your consent.  Every insurer has a different policy when it comes to personal information protection, so it's best to check with your insurer to review their policy.
Timely Payment On Claims In North Dakota
Life insurance companies in North Dakota are required to make payment on any death benefit claim within 60 days of receiving it.  This law ensures that insurers make prompt payments whenever a claim is filed.  Again, each life insurance company has different policies regarding claim payments, so check with your insurer to review their individual policy.  Although the law states that payments must be made within 60 days, most insurers will make payment within a month.
For more information on your rights regarding life insurance in ND, please contact:
North Dakota Insurance Department
Telephone:  800-247-0560
Website:  www.nd.gov/ndins
North Dakota State Guaranty
All life insurance policies in the state are backed by the North Dakota Life and Health Insurance Guaranty Association. In the event your life insurance company goes out of business during the duration of your policy, this organization will step in and make payments to beneficiaries whenever a claim is filed.
In order to qualify, you must be up to date on your premium payments and the company must have been legally licensed in the state of North Dakota.  The North Dakota Life and Health Insurance Guaranty Association will protect your policy for up to $300,000 in death benefits and $100,000 in cash surrender.  For more information, please contact them at:
North Dakota Life & Health Insurance Guaranty Association
PO Box 2422
Fargo, ND  58108-2422
Telephone:  701-235-4108
Website:  www.ndlifega.org