Nevada residents would be wise to educate themselves on the life insurance situation in their state.  When making a big purchase like a life insurance policy, it's smart to take your time and do a little research. Like the rest of the country, Nevada's life insurance industry is regulated on the state level, which means that it's insurance laws will be different than anywhere else in the country.
Nevada Life Insurance Rules And Regulations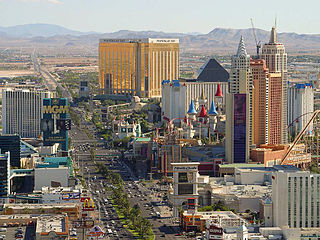 Life insurance in the state of Nevada is regulated by the Nevada Revised Statutes (Title 57).  This code of law was devised with the protection of the consumer in mind, so it would be in your best interest to familiarize yourself with the contents of this piece of legislation.  We know that most of our visitors do not want to study legal documents for hours, so we've gone ahead and highlighted the key points of the law code below:
Free Look Period In Nevada
Nevada life insurers give new policyholders a 10 day "free look" period.  This 10 day time frame essentially allows for an insurance policy "trial run" in which the policyholder can back-out for a full refund if they are not satisfied.  Life insurance policies can be lengthy pieces of text.  During these 10 days, the consumer is allowed to further review the document to see if there is anything they do not like about it.
Protection Of Personal Information In Nevada
There are laws in Nevada that require life insurance companies to take measures in protecting your privacy. In Nevada, your insurer is required to release all personal information they have about you at any time, per your request.  They are also not allowed to share your personal information (such as medical records) with other agencies.
No Timely Payment Of Claims Laws
Most states have laws that require insurance companies to make timely payment of claims once proof of death is received.  Nevada, however, does not.  The state allows for each insurer to set forth its own policy in regards to claim payments.  Check with your insurance provider to learn more about their company policy.
For more information on your life insurance rights as a consumer in the state of Nevada, please contact:
Nevada Division of Insurance
Telephone:  888-872-3234
http://www.doi.nv.gov/
Nevada State Guaranty
In the unfortunate event that your life insurance company goes out of business, your benefits will still be covered by the Nevada Life and Health Insurance Guaranty Association.  All policies are backed by this organization for all insurers that are legally licensed to operate in the state of Nevada.
The Nevada Life and Health Insurance Guaranty Association will cover up to $300,000 in lost death benefits and up to $100,000 in lost cash surrender.  They will only cover these amounts, however, if you remained up to date on your insurance bill payments.
They can be reached at:
One East First Street, Suite 605
Reno, NV  89501
Telephone:  775-329-8387
Website:  www.nvlifega.org