Kansas residents would be wise to educate themselves on the life insurance rules and regulations of their state before purchasing a policy.  Like every other state in the country, Kansas has its own set of laws in regards to life insurance.  Whether you are interested in term life insurance or whole life insurance, you should continue reading to learn more about the unique life insurance situation in the state of Kansas.
Kansas Life Insurance Rules And Regulations
The Kansas Insurance Code outlines most of the laws pertaining to life insurance in the state of Kansas.  This set of laws, in the Kansas Statutes (Chapter 40), oversees life insurance companies in order to protect consumers.  Here are some important things in the statutes that you should know about:
No Free Look Period In Kansas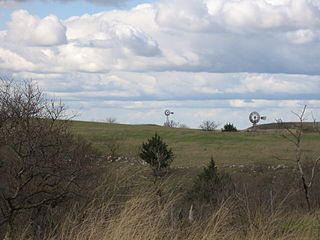 In terms of life insurance, a "free look" period refers to a period of time in which consumers are allowed to "test drive" their life insurance policy after purchasing.  Within this period, usually between 7 and 30 days, policyholders are allowed to cancel their policy for whatever reason and still get their money back.  Unfortunately for Kansas residents, there is no free look period required by law in the state.  With that being said, it is company policy of most companies to allow for a free look period with most life insurance policies.
30 Day Grace Period
In Kansas, if you are late paying your life insurance bill, you are given 30 days to make up for it before the life insurance company cancels your policy.  This 30 day grace period is meant to allow for accidental missed payments.  In Kansas, the law will not permit insurance providers to cancel policies as a result of a reasonably late bill payment.
For other inquires regarding your life insurance rights in the state, please contact:
Kansas Insurance Department
Telephone:  800-432-2484
Website:  www.ksinsurance.org
Life Insurance Guaranty Association In Kansas
In the state of Kansas, the Kansas Life & Health Insurance Guaranty Association will protect your life insurance policy in the event your life insurance company goes bankrupt.  Kansas residents are protected for up to $300,000 in lost death benefits and $100,000 in lost cash surrender.  In order to collect on this payment, you must be up to date on your life insurance bill payments and the defunct life insurance company must have been officially licensed in the state of Kansas.
For more information, please contact Kansas Life & Health Insurance Guaranty Association at:
2909 SW Maupin Lane
Topeka, KS  66614-5335
Telephone:  785-271-1199
http://www.kslifega.org/