If you're thinking about taking out a life insurance policy in the state of Delaware, there are a few things you should be aware of.  Whether you take out a Term Life Insurance policy or a Whole Life Insurance policy, there are rules and regulations set forth by the state of Delaware that would be useful for any consumer in the state to learn about.
Delaware Life Insurance Laws And Regulations
Title 18 of the Delaware Code protects consumers and regulates the life insurance industry in the state.  The laws set forth in Title 18 regulate the claims procedures and the policy requirements of life insurance.
Grace Period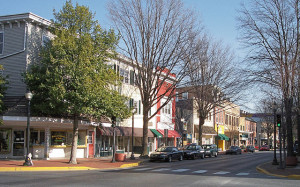 One such law in Delaware that pertains to life insurance is the 30-day grace period rule.  This law states that a Delaware life insurance policy cannot be cancelled by the insurer due to a reasonably late payment.  By "reasonably late", we mean that the policy holder has a 30 day time frame after a missed payment to pay their insurance bill.  During these thirty days, the insurance company cannot cancel the policy.
Timely Payment On Life Insurance Claims
In the state of Delaware, insurers are required to make payments on a life insurance claim within 60 days of receiving notice of death.  Not making a timely payment to the beneficiary is illegal and will result in heavy fines to the insurer.
For more information on the insurance rules and regulations in the state of Delaware, please contact the Department of Insurance at:
Delaware Department of Insurance
Telephone:  302-674-7300
http://www.delawareinsurance.gov/
State Guarantee Association In Delaware
In the unfortunate event that the life insurance company who writes your policy in Delaware goes bankrupt, you, as a consumer, will be protected.  The Delaware Life & Health Insurance Guaranty Association protects you for up to $300,000 in death benefit and $100,000 in lost cash.  In order to be properly compensated in case of insolvency, your life insurer must be properly licensed to operate in the state of Delaware.
The Delaware Life & Health Insurance Guaranty Association can be reached at:
220 Continental Drive, Suite 209
Newark, DE  19713
Telephone:  302-456-3656
Life Insurance Agents By City/Town In Delaware