New York, NY, the "Big Apple", is the largest city in the United States and the financial capital of the world.  Home to MetLife, New York Life, Allianz, American National, among others, NYC can also be called the "life insurance capital" of the world.  New York, which consists of five boroughs – Manhattan, Queens, Brooklyn, Staten Island, and the Bronx – officially became a city in 1898 once all of these boroughs were consolidated.  Nowadays, New York is home to over 8 million people of all shapes, sizes, and ethnicities.  Known as entertainment, economic, media, and art center of the western world, NYC, along with London, is one of the two "Alpha ++" Global Cities.
If you are a New Yorker and are lucky enough to live in the booming metropolis of NYC, you would be wise to purchase a life insurance policy.  New York City an an average life expectancy of 79.4 years.  Although it's not fun to think about, there comes a time in every New Yorker's life when they have to say goodbye.  Luckily, if you think that life insurance is an investment that's in your future, you've come to the right place.
Life Ant is pleased to offer affordable life insurance rates for all New York, New York residents. Before you begin, please educate yourself on the life insurance rules and regulations in the state of New York. Once you are confident and well-versed in your knowledge of life insurance in the state, we ask that you enter your New York area zip code in the box above. On the next page, you will be able to compare quotes from our trusted New York area life insurance agents. Life Ant will connect you with a life insurance policy suited to your needs at a price that cannot be beat.
Life Ant Pro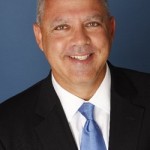 Eric S. Klarman is Life Ant's preferred life insurance broker in the New York City area. Please contact Mr. Klarman at:
eklarman@ft.newyorklife.com -New York Life Insurance
120 Broadway, New York, NY
Phone:(212) 261-9413
New York, New York Life Insurance Agents
If you wish to shop off-line for life insurance policies in the New York area, however, Life Ant also gives you that option. Below is a directory of life insurance agents in the New York, New York area. Instead of getting free life insurance quotes online from LifeAnt.com, feel free to call them up directly and get their prices.
New York Life

420 Lexington Ave #14, New York
(845) 204-3277
New York Life Insurance Company

51 Madison Ave, New York, NY
(212) 576-7000
New York Life Insurance – Eric S. Klarman

120 Broadway, New York, NY
(212) 261-9413

MetLife

200 Park Ave #12, New York
(212) 578-2211

Robert Stevenson State Farm Insurance

200 Central Park S #110, New York, NY
(212) 397-0580

Northwestern Mutual – The Nemec Financial Group

245 Park Ave, New York, NY
(212) 819-1800

AXA Advisors LLC

1290 Avenue of the Americas, New York, NY
(212) 554-1234

TIAA-CREF

730 3rd Ave, New York, NY
(212) 490-9000

Haskell Brokerage Corp

100 William St #1850, New York, NY
(212) 227-8800

Campbell Solberg Associates Inc

110 William St, New York, NY
(800) 874-6172

Mutual of America

320 Park Ave, New York, NY
(212) 224-1600

Northwestern Mutual – Michael Schwartz

245 Park Ave, New York, NY
(646) 366-6750

Kevin Leong State Farm Insurance

134 W 20th St, New York, NY
(212) 807-1700

Hagedorn & Company

11 Broadway, New York, NY
(212) 269-1100

Bella Custodio – Allstate Insurance Agent

36 W 44th St #1409, New York, NY
(212) 382-2009

Kirsten Palacios State Farm Insurance

3657 Broadway, New York, NY
(646) 524-7484

Fifth Avenue Financial – MassMutual Agency

530 5th Ave, New York, NY
(212) 536-6000

Northwestern Mutual – The Russo Financial Group

875 3rd Ave, New York, NY
(212) 867-8989

Meilee Fu State Farm Insurance

139 Centre St #813, New York
(212) 233-0606

Agent Support Group

99 Park Ave # 1100, New York, NY
(212) 697-2025

EBNY Financial LLC

80 5th Ave #1403, New York, NY
(212) 269-2625

Harold L. Lee & Sons, Inc.

31 Pell St, New York, NY
(212) 962-2232

Life Insurance Council of NY

551 5th Ave #29, New York, NY
(212) 986-6181

Kate Rhee State Farm Insurance

315 5th Ave #1004, New York
(212) 725-2510

Penn Mutual Life Insurance Co

2 Park Ave #300, New York, NY
(212) 697-1355

Northwestern Mutual – Stephen Andrew Schwartz

245 Park Ave, New York, NY
(646) 366-6700

Nippon Life Insurance Co of America

655 3rd Ave, New York, NY
(877) 252-7174

Northwestern Mutual – Louis Cannataro

245 Park Ave, New York, NY
(646) 366-6571

Family Insurance

260 Madison Ave, New York, NY
(888) 324-5468

Sumitomo Life Insurance Co

565 5th Ave, New York, NY
(212) 521-8300

Allianz Life Insurance Co

75 Wall St, New York, NY
(212) 586-7733

Nationwide Insurance – Emmanuel Osuyah

5030 Broadway #613, New York, NY
(212) 568-5700

The Rubin Group

111 John St #1900, New York, NY
(212) 201-4500

Northwestern Mutual – Joseph Israel

245 Park Ave, New York, NY
(212) 819-9730

Elizabeth Nunez – Allstate Insurance Agent

1001 Columbus Ave, New York, NY
(212) 666-3000

Reaction Insurance Services

5030 Broadway #717, New York, NY
(212) 567-1241

M&M Brokerage Services

555 Madison Ave #2100, New York, NY
(855) 274-5433

Arthur Chernick Company Inc.

370 Lexington Ave, New York, NY
(212) 697-2147

First Reliance Standard Life Insurance Company

590 Madison Ave, New York, NY
(212) 303-8400

US Planning Group A NY Corporation.

450 7th Ave #2600, New York, NY
(212) 660-7401

SBLI USA Mutual Life Insurance Company, Inc.

460 W 34th St #8, New York, NY
(212) 356-0300

MetLife Securities, Inc

200 Park Ave, New York, NY
(212) 578-2211

Sun Life Insurance & Annuity Co-Ny

60 E 42nd St # 1115, New York, NY
(212) 983-6352

Julio Tejada – State Farm Insurance Agent

1206 St Nicholas Ave, New York, NY
(212) 568-8150

GWB Insurance Brokerage

5000 Broadway, New York, NY
(212) 942-0785

Tucker & Shepley Benefits and Insurance, Ltd.

14 Wall St, New York, NY
(617) 342-7223

Medlife Insurance

280 Madison Ave #912, New York, NY
(917) 580-6859

Marchetti & Sabatelli Associates, Inc.

129 W 27th St, New York, NY
(212) 777-7129

Mazzeo Agency Inc

110 Wall St, New York, NY
(212) 233-2222

Liberty Mutual Personal Sales

114 W 47th St, New York, NY
(212) 398-2480

New York City Financial Advisor-Financial Planners

60 E 42nd St #2515, New York, NY
(800) 818-0877

Northwestern Mutual – Daniel Scharff

875 3rd Ave, New York, NY
(212) 812-0588

Prudential | David Proweller | Life Insurance & Annuities

1270 Avenue of the Americas #1000, New York, NY
(203) 644-6346

Tax Specialists Inc

236 W 15th St, New York, NY
(212) 366-6808

Security Mutual Life Insurance Co

48 W 8th St # 3B, New York, NY
(607) 201-9774

Life Insurance Matters

347 5th Ave, New York, NY
(646) 837-5433

Robert Capialbi – Allstate Insurance Agent

440 E 62nd St #1b, NYC, NY
(212) 737-8900

Fidelity Investments

350 Park Ave, New York, NY
(800) 662-6008

Samsung Life Insurance

152 W 57th St Suite 20, New York, NY
(212) 421-2705

Columbian Mutual Life Insurance

230 W 35th St, New York, NY
(212) 239-0999

Margolis & Associates

118 E 28th St, New York, NY
(212) 684-0711

Standard Security Life Insurance Co

485 Madison Ave, New York, NY
(212) 355-4141

InsFilings – Insurance Filings Life Health Commercial Home

246 W 38th St, New York, NY
(800) 838-6640

TIAA-CREF

750 3rd Ave, New York, NY
(212) 913-2803

Platinum Settlements

50 E 8th St #5p, New York, NY
(800) 639-8417

Empire BlueCross BlueShield

1 Liberty Plaza, New York, NY
(212) 476-1000

Metropolitan Life Insurance Co: Mancuso Michael

200 Park Ave # 12, New York, NY
(212) 578-3286

Northwestern Mutual – The Hachey Financial Group

245 Park Ave, New York, NY
(646) 366-6593

Kevin Schaefer Allstate Insurance®

49 Nassau St, New York, NY
(212) 267-7601

National Benefit Life Insurance Co

333 W 34th St, New York, NY
(212) 615-7500

Mohammad Nasirullah

420 Lexington Ave, New York, NY
(347) 280-8826

Group Health Solutions Inc

148 Madison Ave, New York, NY
(212) 779-4158

Guardian Life Insurance Co: Braunstein Rochelle

140 Broadway, New York, NY
(212) 701-7946

Healthcare Solutions Team – Carolyn Fox

20 Pine St #1903, New York, NY
(212) 785-8070

Guardian Life Insurance: Rosita F D

217 Park Row # 4A, New York, NY
(212) 227-6850

Covala Group

55 Broadway #701, New York, NY
(800) 235-3551

Financial Integrity Strategies

733 3rd Ave #200, New York, NY
(212) 986-0400

Northwestern Mutual – Lee Weinstein

245 Park Ave, New York, NY
(646) 366-6666

Pioneer Financial

245 Park Ave #1800, New York, NY
(646) 459-6366

Northwestern Mutual – Hu Financial Group

119 Bowery, New York, NY
(917) 522-6440

Henry Ordynans – Nationwide Insurance

145 W 72nd St, New York, NY
(212) 595-5590

Schillerstovare Financial

170 E 87th St, New York, NY
(917) 538-4959

American General Life Insurance Co

830 3rd Ave, New York, NY
(212) 709-6000

Northwestern Mutual – Michael Mullarney

875 3rd Ave, New York, NY
(212) 867-8477

Family Insurance

99 Hudson St, New York, NY
(888) 324-5468

First Investors Life Insurance Company

110 Wall St, New York, NY
(212) 858-8000

Prudential | Aleksandr Restrepo | Life Insurance & Annuities

1270 Avenue of the Americas #1000, New York, NY
(646) 789-9390

Max A Osa – Nationwide Insurance

1556 3rd Ave #401, New York, NY
(212) 452-1919

New York Claim Association Inc

111 E 14th St, New York, NY
(212) 312-7880

MetLife

250 W 34th St #411, New York, NY
(212) 946-2963

New York Life Insurance Co: Mitchell Andre

120 Broadway, New York, NY
(212) 709-2360

Liberty Mutual – New York

114 W 47th St #21, New York, NY
(212) 398-2480

Security Mutual Life Insurance Co

55 Broadway, New York, NY
(212) 268-9440

Guardian Life Insurance Co-Amer

888 7th Ave # 301, New York, NY
(212) 541-8800

Jefferson National Life Insurance Co

435 Hudson St, New York, NY
(212) 741-9311

Westmore Agency – Allstate Insurance

249 W 18th St, New York, NY
(212) 243-9500

Lionshead Investment Advisory

590 Madison Ave, New York, NY
(212) 967-5466

LTC Financial Partners

301 E 79th St, New York, NY
(917) 617-6586

Davis Wealth Management

Chrysler Bldg, 405 Lexington Ave, New York, NY
(718) 721-2111

Client Focused Advisors

122 E 42nd St #1903, New York, NY
(212) 573-5564

Andrew Murphy – Allstate Insurance Agent

56 W 45th St #803, New York, NY
(212) 687-8787

Union Central Life Insurance

708 3rd Ave, New York, NY
(212) 867-7730

LTC Financial Partners

310 E 46th St, New York, NY
(646) 599-4617

LTC Financial Partners

12 E 86th St #439, New York, NY
(212) 799-3900

Third Tier Advisors

Manhattan, New York, NY
(646) 468-0046

Mass Mutual Life Insurance Co: Ashinoff Brad

292 Madison Ave, New York, NY
(212) 213-5151

Family Insurance

1501 Broadway, New York City, NY
(888) 324-5468

The Coughlin Group

52 W 22nd St, New York, NY
(212) 593-0200

Prudential | Janet Bradlow | Life Insurance & Financial Services

1270 Avenue of the Americas #1000, New York, NY
(212) 817-3860

Chernoff Diamond & Co., LLC

1212 Avenue of the Americas, New York, NY
(212) 772-0902

New York Life Insurance Co: Spitzer Harry

420 Lexington Ave, New York, NY
(347) 268-1982

Schmutter,Strull,Fleisch,Inc.

80 Maiden Ln #1203, New York, NY
(212) 964-6190

Rhonda Lancaster, Agent (New York Life Insurance Company)

449 W 153rd St, New York, NY
(212) 261-0215

Securian Life Insurance

250 Park Ave, New York, NY
(212) 572-6458

Gerber Life Insurance Co

964 3rd Ave, New York, NY
(212) 758-5555

Nationwide Insurance – Steward Ins Agency Inc

1250 Amsterdam Ave, New York, NY
(212) 663-4718

Rivis Capital

100 John St, New York, NY
(855) 652-3863

Allstate Insurance:Helena Petroff

515 Madison Ave, New York, NY
(212) 421-5830

Life Ant

215 E 24th St, New York, NY
(917) 426-8093

Caiazza Consulting Group Inc – New York

149 Madison Ave, New York, NY
(347) 307-5018

MassMutual – Metro New York Agency

250 W 34th St #2035, New York, NY
(646) 473-4100

MassMutual

170 E 87th St, New York, NY
(917) 538-4959

Peter, My Insurance Guy

60 E 42nd St #1050, New York, NY
(718) 249-3253

Audrey L. Schwartz, New York Life

420 Lexington Ave, New York, NY
(646) 227-8110

Andrew T. Berman, New York Life

420 Lexington Ave, New York, NY
(646) 227-8462

First Sunamerica Life Insurance Co

200 Liberty St, New York, NY
(212) 551-5100

Prudential | Steven Keane | Life Insurance & Financial Services

1270 Avenue of the Americas #1000, New York, NY
(516) 238-3505

Car Insurance (all insurance quotes) Manhattan

43 W 85th St, New York, NY

Family Insurance

1230 Avenue of the Americas, New York, NY
(888) 324-5468

National Life Insurance Co

733 3rd Ave # 200, New York, NY
(212) 986-0400

New York Life Insurance Company – Long Term Care

420 Lexington Ave, New York, NY
(212) 481-4983

Yenming Zhang – Allstate Personal Financial Representative

370 Lexington Ave, New York, NY
(917) 855-7983

James Heins – Allstate Insurance Agent

302 E 19th St, New York, NY
(212) 475-1103

Massachusetts Mutual Life Insurance: Hill Daniel

530 5th Ave, New York, NY
(212) 642-4851

Prudential | Ted Newman | Life Insurance & Financial Services

1270 Avenue of the Americas #1000, New York, NY
(917) 620-5085

Family Insurance

77 Water St, New York, NY
(888) 324-5468

Enforce Coverage Group LLC

1 Pennsylvania Plaza, New York, NY
(212) 947-4298

Barbara A Grimaldi – Allstate Insurance Agent

227 E 56th St, New York, NY
(212) 759-3920

National Life Insurance Co: Soo Roger

733 3rd Ave # 2, New York, NY
(212) 986-0400

Prudential | Pervez Patel | Life Insurance & Financial Services

1270 Avenue of the Americas #1000, New York, NY
(718) 446-4985

HCP National Insurance Services Inc.

1501 Broadway, New York City, NY
(888) 478-6756

New Amsterdam Life, Inc.

711 3rd Ave, New York, NY
(866) 881-6202

Preferred Funeral Funding – Bornstein

2090 Seventh Avenue, Suite 109, New York, NY
(212) 534-2240

Family Insurance

80 Broad St, New York, NY
(888) 324-5468

Klarman Insurance Services

230 E 25th St, New York, NY
(212) 481-4983

SBLI USA

460 W 34th St # 800, New York, NY
(212) 624-0810

Evan Loukatos – Allstate Insurance Agent

165 West End Ave #1h, New York, NY
(212) 799-7500

Traci Menes State Farm Insurance

2270 7th Ave, New York, NY
(212) 281-0100

Atlantic Partners Financial Group

122 E 42nd St #1903, New York, NY
(212) 867-9080

Hugo Gonzalez – State Farm Insurance Agent

715 Washington St, Hoboken, NJ
(201) 795-0004

Prudential | Ken Ahn | Life Insurance & Financial Services

1270 Avenue of the Americas #1000, New York, NY
(516) 840-6218

Legacy Benefits Corporation Llc

350 5th Ave # 4320, New York, NY
(212) 643-1190

Axa Distributors LLC

1290 Avenue of the Americas, New York, NY
(212) 314-4600

Family Insurance

14 Wall St, New York City, NY
(888) 324-5468

James B Lavelle State Farm Insurance

420 Lexington Ave #2044, New York, NY
(212) 687-1699

First Investors Management Co

40 Wall Street, 95 Wall St, New York, NY
(212) 858-8000

Life Settlement New York – Life Settlement Broker

303 5th Ave #506, New York, NY
(212) 317-1947

Bartmon Shapiro & Associates Inc

120 Broadway, New York, NY
(212) 757-9191

Public Insurance Brokers Inc

625 Atlantic Ave, Brooklyn, NY
(347) 947-6330

Campos Brokerage & Travel Inc

30 Nevins St, Brooklyn, NY
(347) 918-4185

Salvatore Iacono – Allstate Insurance Agent

829 11th Ave, New York, NY
(718) 492-8201

Alacrity Financial

120 Broadway, New York, NY
(212) 701-7969

Strategic Financial Group LLC

120 Broadway, New York, NY
(212) 261-0280

Mutual of Omaha Insurance Co

99 Wall St #18, New York, NY
(212) 785-0329

Tony Ban

128 Mott St #506, New York, NY
(212) 431-8171

Northwestern Mutual: Bohm Steven

875 3rd Ave # 23, New York, NY
(212) 867-8989

Glenn Daily & Associates

325 E 90th St # 2W, New York, NY
(212) 426-6265

PIE Facilities Inc

1430 Broadway, New York, NY
(212) 239-4020

World Financial Group

189 Montague St #220, Brooklyn, NY
(718) 834-9000

Jared Bush Agency — State Farm®

725 John F Kennedy Blvd W, North Bergen, NJ
(201) 325-8880

Winged Keel

1700 Broadway, New York, NY
(212) 527-8000

American Life Insurance Co New York

320 Park Ave # 5, New York, NY
(212) 207-3001

Primerica

708 3rd Ave, Fifth Floor, New York, NY
(646) 499-5097

Family Insurance

415 Madison Ave, New York, NY
(888) 324-5468

Allstate Insurance: Anthony Pomponio

125 W 72nd St #5r, New York, NY
(212) 769-2899

MONY Life Insurance Co of America

1290 Avenue of the Americas, New York, NY
(212) 554-1234

Lifelong Care NETWORK

200 W 16th Street, 8th Floor, New York, NY
(917) 912-0242

Northwestern Mutual- The Seery Financial Group

122 E 42nd St #2400, New York, NY
(917) 368-3060

National Benefit Life Insurance Co

1 Court Sq, Long Island City, NY
(718) 248-8000

Edward Jones – Financial Advisor: David J Baum

339 7th Ave #A, New York, NY
(718) 499-9734

New York Life Insurance Law Library

51 Madison Ave, New York, NY
(212) 576-6458

Park Avenue Financial Advisors

386 Park Ave S #1618, New York, NY
(212) 685-3260

Northwestern Mutual: Conti Alexander

245 Park Ave # 1800, New York, NY
(212) 819-1800

Premier Insurance Services of New York City

244 5th Ave #2592, New York, NY
(212) 802-4544

Insurance In-Depth

244 5th Ave f277, New York, NY
(212) 592-0099

Mutual of Omaha Insurance Co

201 E 42nd St, New York, NY
(212) 490-7979

Security Mutual Life Insurance Co

381 Park Ave S, New York, NY
(212) 213-2766

Guardian Life Insurance Co-America

134 Broadway, Brooklyn, NY
(718) 302-8600

Szarkowicz Brokerage LLC dba Szarkowicz Group

146 Franklin St, Brooklyn, NY
(718) 389-0646

New York Life Insurance & Annuities

390 Berry St, Brooklyn, NY
(888) 612-8846

Sullivan Financial Group, LLC

57 14th St, Hoboken, NJ
(973) 637-0777

Connecticut General Life Insurance: Shepard Raymond

499 Washington Blvd, Jersey City, NJ
(201) 533-7775

Family Insurance

845 3rd Ave, New York, NY
(888) 324-5468

Julie De Rossi State Farm Insurance

39 Broadway, New York, NY
(212) 514-8260

Primerica

80 Broad St, New York, NY
(212) 564-1405

Heffernan Insurance Brokers

919 3rd Ave # 11, New York, NY
(212) 308-5393

Dart Auto Insurance

882 Atlantic Ave, Brooklyn, NY
(347) 221-1852

Cheap Car Insurance – Auto, Home Renters Quote

372 Court St, Brooklyn, NY
(888) 362-1678

Kalvin Chen – Allstate Insurance Agent

114 Bowery, New York, NY
(212) 226-1700

Nationwide Insurance – Jo Ann Prescott Agency

155 Water St, Brooklyn, NY
(718) 627-9300