Famous for the peach tree, the capital of Georgia and the capital of life insurance in Georgia, Atlanta is home to 443,775 happy citizens.  Atlanta sits primarily in Fulton County, and was founded back in 1837 where two rail lines intersect.  Atlanta has a GDP of $270 billion dollars a year, and is a thriving center of commerce in the Southeastern part of the US.
Life Ant is pleased to offer affordable life insurance rates for all Atlanta, Georgia residents. Before you begin, please educate yourself on the life insurance rules and regulations in the state of Georgia. Once you are confident and well-versed in your knowledge of life insurance in the state, we ask that you contact our Life Ant pro, John Richard Sims.  John will connect you with a life insurance policy suited to your needs at a price that cannot be beat.
There are a lot of life insurance agents to choose from in Atlanta, but at LifeAnt we recommend that you only work with our Pro, John Richard Sims.  John has years of experience in the life insurance industry.  He also offers a uniquely vast amount of expertise and knowledge, and works hard to get all his clients the best deal.  This is why he is recommended as a Life Ant Pro.
Life Ant Pro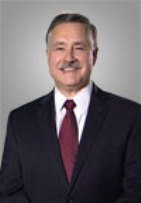 John Richard Sims is Life Ant's preferred life insurance broker in the Atlanta area. Please contact Mr. Sims at:
jsims@amfam.com -John Richard Sims Agent
3571 Peachtree Parkway | Suite C | Johns Creek, GA 30024
Phone:678.632.1240 or 470.362.7940
Atlanta, Georgia Life Insurance Agents
If you wish to shop off-line for life insurance policies in the Atlanta area, however, Life Ant also gives you that option. Below is a directory of life insurance agents in the Atlanta, Georgia area. Instead of getting free life insurance quotes online from LifeAnt.com, feel free to call them up directly and get their prices.
Anthony Edwards – Allstate Insurance Agent

566 Ponce De Leon Ave NE #400, Atlanta, GA
(404) 607-9770
State Farm Insurance – Quentin Franklin

3A, 587 Virginia Ave NE, Atlanta, GA
(404) 575-4147
William H. Kelly – Allstate Insurance Agent

1776 Briarcliff Rd NE, Atlanta, GA
(404) 876-3180

Corwin Robison II State Farm Insurance

75 Ponce De Leon Ave NE, Atlanta, GA
(404) 810-0000

Danny Gibson

215 Piedmont Ave NE #1, Atlanta, GA
(404) 524-2292

Cedric Taylor – State Farm Insurance Agent

798 Marietta St NW, Atlanta, GA
(404) 817-8088

State Farm Insurance – Lisa Dobbs

2323 Cumberland Pkwy SE, Suite 101, Atlanta, GA
(404) 365-8515

Shiron Kilgore – State Farm Insurance Agent

42 Forsyth St NW, Atlanta, GA
(404) 527-4883

Amber Brown – State Farm Insurance Agent

1425 Ellsworth Industrial Blvd NW, Atlanta, GA
(404) 603-9277

Lloyd Pro Group | Nationwide Insurance

2980 Cobb Pkwy SE #172, Atlanta, GA
(404) 892-2864

Terri Cade-Hill – State Farm Insurance Agent

628 Moreland Ave SE, Atlanta, GA
(404) 622-0551

Direct Auto Insurance

530 Joseph E Lowery Blvd SW, Atlanta, GA
(404) 260-4797

State Farm Insurance– Rae Coleman Agency

3819 Main St, College Park, GA
(404) 559-3500

HealthPlanStore

817 West Peachtree St NW #310, Atlanta, GA
(404) 575-1960

Bankers Fidelity Life Co

4370 Peachtree Rd NE, Atlanta, GA
(404) 266-5600

Capstone Financial – MassMutual Agency

3333 Peachtree Rd #400, Atlanta, GA
(404) 261-8900

JONES GROUP INSURANCE SERVICES

1830 Water Pl SE, Atlanta, GA
(770) 933-7929

Crump Life Insurance

400 Northridge Rd, Sandy Springs, GA
(678) 352-1517

American Family Insurance – Dennis Pierre

1800 Howell Mill Rd NW #110, Atlanta, GA
(404) 260-0490

oXYGen Financial, Inc.

3060 Peachtree Rd NE R-24, Atlanta, GA
(800) 355-9318

Informed HealthCare Solutions

3235 Roswell Rd #411, Atlanta, GA
(404) 474-4357

Georgia Life Insurance Quotes

1776 Peachtree St NW #227s, Atlanta, GA
(866) 544-7154

Cheryl S Parsel – State Farm Insurance Agent

3145 Peachtree Rd NE #197, Atlanta, GA
(404) 814-0071

Northwestern Mutual – The Callaway Black Group

400 Interstate N Pkwy #600, Atlanta, GA
(770) 955-6611

Carter Nicholson – State Farm Insurance Agent

1610 Lavista Rd NE #1, Atlanta, GA
(404) 748-9739

Source One Insurance Agency LLC

1000 Circle 75 Pkwy, Atlanta, GA
(678) 213-4000

The McCain Agency

2480 Briarcliff Rd NE #20, Atlanta, GA
(404) 273-2286

Wendy Leung – State Farm Insurance Agent

9 Lenox Pointe NE, Atlanta, GA
(404) 266-8118

King & Brim Insurance Inc

6111 Peachtree Dunwoody Rd NE, Sandy Springs, GA
(770) 522-9411

Dave Simpson Jr – State Farm Insurance Agent

2240 Fairburn Rd SW, Atlanta, GA
(404) 344-9777

Gibb Insurance Agency

991 Cascade Rd SW, Atlanta, GA
(404) 758-3511

Northwestern Mutual – Stefan Brecher

3438 Peachtree Rd NE #1200, Atlanta, GA
(404) 846-3064

Bryan Pavlick – Allstate Insurance Agent

415 Memorial Dr SE, Atlanta, GA
(404) 507-8300

Alsurance

235 Peachtree St NE #400, Atlanta, GA
(404) 382-9389

Valerie Primas – State Farm Insurance Agent

2798 Lakewood Ave SW, Atlanta, GA
(404) 209-1225

Atlanta Insurance

2980 Cobb Pkwy SE #172, Atlanta, GA
(404) 352-0304

Philip Cohn – State Farm Insurance Agent

4353 Tilly Mill Rd, Atlanta, GA
(770) 458-6130

Prudential| William Lewis | Life Insurance & Annuities

3343 Peachtree Rd NE #700, Atlanta, GA
(678) 362-6234

Northwestern Mutual – James Young III

3438 Peachtree Rd NE #1200, Atlanta, GA
(404) 846-3063

Pacific Life Insurance Co

5 Concourse Pkwy NE #2800, Atlanta, GA
(770) 395-1900

Galish Group

752 Moreland Ave SE, Atlanta, GA
(404) 213-0007

Family Insurance

1230 Peachtree St NE, Atlanta, GA
(888) 324-5468

Smarr Financial Services Inc.

3399 Peachtree Rd NE #400, Atlanta, GA
(404) 601-2815

Northwestern Mutual – Paul Greenberg

3438 Peachtree Rd NE #1200, Atlanta, GA
(404) 846-3022

Direct Auto Insurance

1622 Virginia Ave, College Park, GA
(404) 559-0330

Russ House – State Farm Insurance Agent

6425 Powers Ferry Rd NW #198, Atlanta, GA
(770) 955-1485

American Family Insurance – Ricky Whitley Jr

1117 Peachtree Walk Ne Ste 123, Atlanta, GA
(404) 682-3500

State Farm Insurance

3041 Northeast Expy, Atlanta, GA
(770) 452-1485

Blue Cross and Blue Shield of Georgia

400 Galleria Pkwy, Atlanta, Georgia

Don Rowan – Allstate Insurance Agent

2727 Paces Ferry Rd SE #230, Atlanta, Georgia
(770) 438-1684

Nationwide Insurance – Joseph D Price Agency

2480 Briarcliff Rd NE, Atlanta, GA
(770) 866-2138

Nationwide Insurance:Lloyd James

1532 Howell Mill Rd NW, Atlanta, GA
(404) 335-7050

White and White Insurance Agency

2882 E Point St, Atlanta, GA
(404) 766-9390

Northwestern Mutual – F Forester III

3438 Peachtree Rd NE #1200, Atlanta, GA
(404) 846-3015

Georgia Health Insurance, Inc.

4514 Chamblee Dunwoody Rd, Atlanta, GA
(770) 452-9335

New York Life & NYLIFE Securities

5909 Peachtree Dunwoody Rd NE #1100, Atlanta, GA
(770) 730-2068

Northwestern Mutual – F Baird

4401 Northside Pkwy #260, Atlanta, GA
(404) 816-5600

PointeNorth Insurance Group

1100 Circle 75 Pkwy SE, Atlanta, GA
(770) 858-7540

Andy Mendello – State Farm Insurance Agent

1800 Peachtree St NW #101, Atlanta, GA
(404) 351-3856

Buddy Drakeford

1895 Phoenix Blvd. Suite 306, One Crown Center, Atlanta, GA
(770) 994-6500

Prudential|Tom Terhorst|Life Insurance & Financial Services

3343 Peachtree Rd NE #700, Atlanta, GA
(404) 483-1581

Eileen Brewster – State Farm Insurance Agent

7000 Peachtree Dunwoody Rd NE #200, Atlanta, GA
(770) 399-5628

Brasch Insurance Associates, Incorporated

1920 Monroe Dr NE, Atlanta, GA
(404) 249-9633

Policy Online

1900 The Exchange SE #640, Atlanta, GA
(877) 862-0060

Nationwide Insurance – AYF Insurance Group, Inc

550 Fairburn Rd SW, Atlanta, GA
(404) 505-1901

Employees' Retirement System of Georgia

2 Northside 75 NW, Atlanta, GA
(404) 350-6300

Jerome Johnson, Sr. – State Farm Insurance Agent

3101 Clairmont Rd NE, Atlanta, GA
(404) 321-6688

General Services & Insurance Brokers

4255 Washington Rd, East Point, GA
(404) 762-7033

Delta Life Insurance Co

4370 Peachtree Rd NE, Atlanta, GA
(404) 231-2111

LTC Tree

5 Concourse Pkwy NE #3000, Atlanta, GA
(800) 800-6139

Ryan King – State Farm Auto Insurance

3355 Lenox Rd NE, Atlanta, GA
(404) 816-3276

Phyllis Mitchell State Farm Insurance

1442 Dresden Dr NE #253, Atlanta, GA
(404) 812-9951

Brenda Ward – State Farm Insurance Agent

2310 Lavista Walk NE, Atlanta, GA
(404) 633-4730

Loretta Hunt

2897 North Druid Hills Rd NE #211, Atlanta, GA
(678) 304-8347

1776 Insurance Brokers, Inc.

4360 Georgetown Square #811, Dunwoody, GA
(770) 457-1776

American Income Life – McAdams Agencies

1580 Phoenix Blvd #200, Atlanta, GA
(678) 216-1500

Steve Stephens Insurance Agency

5105 Peachtree Industrial Blvd, Atlanta, GA
(770) 457-0209

Koncord Insurance Agency

233 Mitchell St SW #410, Atlanta, GA
(404) 496-4518

Kerry Mitchell – State Farm Insurance Agent

5300 Peachtree Rd #1305, Atlanta, GA
(770) 455-0017

R.S. Thomas Training Associates

1000 Circle 75 Pkwy #005, Atlanta, GA
(770) 933-4199

Reliance Standard Life Insurance Co

3340 Peachtree Rd NE, Atlanta, GA
(404) 365-8888

Stefon Mason – State Farm Insurance Agent

1534 Ashford Dunwoody Rd #204, Atlanta, GA
(678) 704-4440

Esquire Insurance

1535 Howell Mill Rd, Atlanta, GA

Insurance Depot

1484 Biltmore Dr NE, Atlanta, GA
(404) 636-8881

State Farm Home Insurance – Glynn Lockaby

3489 Chamblee Tucker Rd, Atlanta, GA
(770) 451-4446

Family Insurance

260 Peachtree St NW #2200, Atlanta, GA
(888) 324-5468

Laura Leidigh Agency – Allstate Insurance

7 Lenox Pointe NE, Atlanta, GA
(404) 233-5650

The Brooke Adams Agency – Nationwide Insurance

1340 Center Dr #103, Dunwoody, GA
(678) 429-1243

American Family Insurance – Sheree Johnson

1075 Fairburn Rd SW #106, Atlanta, GA
(404) 682-1940

Daniel Belay – State Farm Insurance Agent

6309 Roswell Rd #2d, Atlanta, GA
(404) 766-7575

Minnesota Life Insurance Co

260 Peachtree St NW # 1203, Atlanta, GA
(404) 522-1660

Glynn Lockaby State Farm Insurance

442 E Paces Ferry Rd NE, Atlanta, GA
(404) 665-0065

Insphere Insurance Solutions

8300 Dunwoody Pl #210, Atlanta, GA
(770) 529-7796

Met Life

211 Perimeter Center Pkwy NE, Atlanta, GA
(800) 638-5433

Nationwide Insurance: Raphael Baker

2480 Briarcliff Rd NE #20, Atlanta, Georgia
(404) 955-4021

Kenneth Dean – Allstate Insurance Agent

Atlanta, GA
(404) 696-7311

Prudential:Julian Pouncy

3343 Peachtree Rd NE #700, Atlanta, GA
(678) 571-4883

Edward Jones – Financial Advisor: Monica C Giuseffi

3353 Peachtree Rd NE #140, Atlanta, GA
(404) 266-8065

Nippon Life Insurance Co

7000 Central Park Dr, Atlanta, GA
(770) 551-1854

KCA Benefits

132 Ashford Cir, Atlanta, GA
(404) 218-3213

Cleo Meyer State Farm Insurance

1776 Peachtree St NW, Atlanta, GA
(404) 817-0960

Nationwide Insurance – Latasha J Burton Agency

2480 Briarcliff Rd NE, Atlanta, GA
(404) 919-4483

Northwestern Mutual Life Insurance: Brecher Stefan

950 East Paces Ferry Rd NE, Atlanta, GA
(404) 846-3017

The Reed Company

1864 Independence Square, Atlanta, GA
(770) 350-8005

Dortch Insurance and Advisory Services

8302 Dunwoody Pl, Sandy Springs, GA
(678) 523-2908

Northwestern Mutual – Kirk Wimberly

400 Interstate N Pkwy #600, Atlanta, GA
(770) 612-4637

Steele Choice Insurance

North Buckhead, Atlanta, GA
(770) 452-7512

Medicare Supplement Specialists Of Atlanta

3235 Roswell Rd #411, Atlanta, GA
(404) 474-4357

Penn Mutual Life Insurance: Guthrie Glenn

3 Ravinia Dr NE, Atlanta, GA
(770) 352-2203

Atlanta Life Insurance Company

148 Auburn Ave NE, Atlanta, GA
– atlantalifeins.com

LTC Financial Partners

877 Cardova Dr NE, Atlanta, GA
(404) 237-1189

Jerome B. Johnson State Farm Insurance Agency

2734 Clairmont Rd, Atlanta, GA
(404) 321-6688

Shopbenefits.Com

200 Sandy Springs Pl Suite 300, Atlanta, GA
(404) 256-2171

Blue Cross Blue Shield of GA

3324 Peachtree Rd NE #2906, Atlanta, GA
(678) 878-6604

Steve Paige State Farm Insurance

8601 Dunwoody Pl #104, Atlanta, GA
(770) 993-6032

Atlanta-Life Insurance

165 Courtland St, Atlanta, GA
(404) 448-1664

FairStreet Premier Group

1514 E Cleveland Ave, East Point, GA
(866) 409-0279

Monumental Life Insurance Co

1691 Phoenix Blvd, Atlanta, GA
(770) 909-5022

Clyatt Insurance Services

Atlanta, GA
(770) 433-1977

LEE INSURANCE AGENCY, LLC.,

236 Auburn Ave NE #103, Atlanta, GA
(404) 246-0706

Iron House Insurance & Real Estate

752 Moreland Ave SE #4, Atlanta, GA
(404) 510-8105

Family Insurance

5 Concourse Pkwy NE #3000, Atlanta, GA
(888) 324-5468

American Family Insurance – Richard Horton

3655 Marketplace Blvd #240, East Point, GA
(404) 682-9900

Trusted Health and Life Benefits

1827 Powers Ferry Rd SE, Atlanta, GA
(404) 567-5778

Shannon Hill – Ameriprise Financial Services

2859 Paces Ferry Rd SE #1160, Atlanta, GA
(770) 431-5130

Stonewall Insurance Agency

1895 Phoenix Blvd #252, Atlanta, Georgia
(770) 996-1333

Cheap Car Insurance – Cheapest Auto Insurance Quote Atlanta GA

88 Peachtree St Ste 105, Atlanta, GA
(678) 954-7538

Prudential|Gena Hard|Life Insurance & Financial Services

3343 Peachtree Rd NE #700, Atlanta, GA
(404) 444-8197

Eventium Financial Services

3169 Elmwood Ct, Atlanta, GA
(404) 642-7332

Paul Rue – Allstate Insurance Agent

1230 Caroline St NE B-220, Atlanta, Georgia
(404) 524-2660

Termassure

1834 Broad Ave, Atlanta, GA
(404) 259-3347

Atlanta Life Insurance

6025 Sandy Springs Cir NE #222, Atlanta, GA
(404) 671-8334

American Eagle Consultants

1827 Powers Ferry Rd SE #200, Atlanta, GA
(770) 226-8560

eInsurance Advisors, LLC.

216 14th St NW, Atlanta, GA
(404) 455-7825

Zion Financial LLC

3333 Piedmont Rd NE #2050, Atlanta, GA
(800) 340-4414

Atlanta Car Life & Motorcycle Insurance

3500 Lenox Rd NE, Atlanta, GA
(404) 435-1469

HealthMarkets Licensed Agents of Georgia

1230 Peachtree St NE #1800, Atlanta, GA
(404) 419-6140

LTC Financial Partners

303 Perimeter Center N #300, Atlanta, GA
(404) 931-6574

MyLTC, Inc.

650 Weatherly Ln NW, Atlanta, GA
(404) 252-7965

Northwestern Mutual – Aubrey Vaughn III

3438 Peachtree Rd NE #1200, Atlanta, GA
(404) 846-3017

Morris & Templeton Insurance

3405 Piedmont Rd NE #500, Atlanta, GA
(912) 355-4549

Easy Select Insurance

1780 Duke Rd, Atlanta, GA
(770) 457-9041

Nationwide Insurance – Derek F Campbell

2018 Campbellton Rd SW, Atlanta, GA
(404) 752-9300

American United Life Insurance

3475 Piedmont Rd NE, Atlanta, GA

Sylvester Washington- Exclusive Financial Specialist

2342 Perimeter Park Dr, Atlanta, GA
(678) 772-7682

American Family Insurance – Jim Partlowe

4353 Tilly Mill Rd #250, Atlanta, Georgia
(470) 362-7150

Sterling Life Insurance

3405 Piedmont Rd NE, Atlanta, GA
(404) 842-0020

LKMG Financial Services

303 Perimeter Center N #300, Dunwoody, GA
(678) 449-8164

All Lines Insurance

590 Cascade Ave SW, Atlanta, GA
(404) 753-0880

Ray Rogers

2859A North Druid Hills Rd NE, Atlanta, GA
(404) 634-2447

ELE Wealth Management, LLC

5 Concourse Pkwy NE #3000, Atlanta, GA
(404) 709-0995

Penn Mutual Life Insurance Co

1303 Hightower Trail, Atlanta, GA
(770) 649-8100

National Community Savings Assoc. (NCSA)

3527 Glenview Cir SW, Atlanta, GA
(678) 732-0982

Affordable Health and Life Insurance

2302 Park Lake Dr., Ste. 125, Atlanta, GA
(678) 837-1302

Mayflower National Life Insurance Co

260 Interstate N Cir SE, Atlanta, GA
(770) 763-1000

Insuranti, Inc.

Waterdale Ct, Atlanta, GA
(404) 349-1929

Edward Jones – Financial Advisor: Steve Young

6065 Roswell Road #524, Atlanta, Georgia
(404) 255-1295

Georgia Wealth Management, Inc

400 Embassy Row NE, Atlanta, GA
(678) 638-6363

SDN Consulting, LLC

Atlanta, GA
(770) 892-5262

KCA Benefits

3708 Woodsong Ct, Atlanta, GA
(404) 218-3213

Midland National Life Insurance Co

8235 Dunwoody Pl, Atlanta, GA

Iron House Insurance & Real Estate

325 Edgewood Ave SE #300, Atlanta, GA
(404) 474-9896

3P Enterprises

Atlanta, GA
(404) 629-0346

B & D Insurance Services

2473 Melinda Dr NE, Atlanta, GA
(404) 315-9996

Family Insurance

2002 Summit Blvd #300, Atlanta, GA
(888) 324-5468

Crown Financial Co.

3100 7 Pines Ct #202, Atlanta, GA
(770) 847-0176

Family Life Insurance Group, LLC

415 St Marteen Ct SW, Atlanta, GA
(404) 788-2179

Primerica Shepard Office

3800 Camp Creek Pkwy, Atlanta, GA

Briarwillow LLC

2154 Briarwillow Dr NE, Atlanta, GA
(404) 634-0380

Prudential | Rich Cohen|Life Insurance & Financial Services

3343 Peachtree Rd NE #700, Atlanta, GA
(770) 630-3401

North Carolina Mutual Life Insurance

1580 Phoenix Blvd, Atlanta, GA
(770) 991-8831

Edward Financial Group

400 Galleria Pkwy #1500, Atlanta, GA
(404) 919-8916

Bob Harris – Allstate Insurance Agent

1708 Peachtree St NW #307, Atlanta, GA
(404) 352-0050

WealthSpan Financial Group

5 Concourse Pkwy NE #3000, Atlanta, GA
(770) 395-0800

Leavitt Group of Atlanta

2200 Century Pkwy NE #410, Atlanta, GA
(770) 242-0519

Lloyd Pro Group Inc Nationwide Insurance

1532 Howell Mill Rd NW, Atlanta, GA
(404) 335-7050

Southland Life Insurance Co

5780 Powers Ferry Rd NW, Atlanta, GA

Janet B. Spector, LTCP, CLTC Financial Adviser

5909 Peachtree Dunwoody Rd NE, Atlanta, GA
(770) 730-2200

Veronica L. Hamilton, MBA, New York Life

5909 Peachtree Dunwoody Rd NE, Atlanta, GA
(770) 730-2201

Citation-Financial Group

5828 Riverstone Cir, Atlanta, Georgia
(678) 402-8976

Nationwide Insurance – Tyler Stephens Agency

2480 Briarcliff Rd NE, Atlanta, GA
(404) 213-4228

Blue Cross and Blue Shield of Georgia

Pershing Point Plaza, 1375 Peachtree St NE, Atlanta, GA
(404) 842-8000

Ross Perloe, CLU, CLTC

650 Weatherly Ln NW, Atlanta, GA
(404) 252-7965

State Farm Insurance – John Lester

1742 Mt Vernon Rd #150, Dunwoody, GA
(770) 394-4240

The Piedmont Group of Atlanta – MassMutual Agency

1050 Crown Pointe Pkwy #1800, Atlanta, GA
(770) 551-3400

Management Compensation Group (MCG)

3445 Peachtree Rd NE #200, Atlanta, GA
(404) 504-3800

Prudential|Max Anderson|Life Insurance & Financial Services

3343 Peachtree Rd NE #700, Atlanta, GA
(404) 231-3380

Edward Jones – Financial Advisor: Linda Kuryloski

2970 Clairmont Rd NE #610, Atlanta, GA
(404) 325-5592

Arlisher Jones – Allstate Insurance Agent

1176 Barnes St NW, Atlanta, GA
(404) 752-7056

American Family Insurance – Ricky Gilley

1745 Phoenix Blvd #445, College Park, GA
(770) 703-4227

InSphere Insurance Solutions

Atlanta, GA
(770) 297-7388

Nationwide Insurance – Frederick S Homonek & Associates Inc

4515 Chamblee Dunwoody Rd #100, Atlanta, Georgia
(770) 396-8888

Family Insurance

201 17th St NW #300, Atlanta, GA
(888) 324-5468

Eddie Flynt State Farm Insurance

3580 Pierce Dr #155, Atlanta, GA
(770) 457-0227

Prudential|Eldredge W Belcher|Life Insurance & Annuities

3343 Peachtree Rd NE #700, Atlanta, GA
(800) 733-5607

Victor Winfrey – Allstate Insurance Agent

2357 Benjamin E Mays Dr SW, Atlanta, GA
(404) 752-9675

American Family Insurance – Marie Villa

3040 Briarcliff Rd NE, Atlanta, GA
(404) 720-8050

Lindsay Mullen – State Farm Insurance

2250 N Druid Hills Rd #145, Atlanta, GA
(404) 728-1000

American General Life & Accdnt

440 Moreland Ave SE, Atlanta, GA
(404) 622-1511

Family Insurance

3350 Riverwood Pkwy #1900, Atlanta, GA
(888) 324-5468