Life Ant is pleased to offer affordable life insurance rates for all Alpharetta, Georgia residents. Before you begin, please educate yourself on the life insurance rules and regulations in the state of Georgia. Once you are confident and well-versed in your knowledge of life insurance in the state, we ask that you speak with our Life Ant Pro, John Richard Sims. Life Ant will connect you with a life insurance policy suited to your needs at a price that cannot be beat.
There are a lot of life insurance agents to choose from in Alpharetta, but at Life Ant we recommend that you only work with our Pro, John Richard Sims. John has years of experience in the life insurance industry. He also offers a uniquely vast amount of expertise and knowledge, and works hard to get all his clients the best deal.  This is why he is recommended as a Life Ant Pro.
Life Ant Pro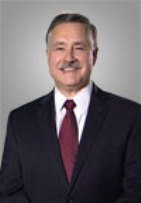 John Richard Sims is Life Ant's preferred life insurance broker in the Alpharetta area. Please contact Mr. Sims at:
jsims@amfam.com -John Richard Sims Agent
3571 Peachtree Parkway | Suite C | Johns Creek, GA 30024
Phone:678.632.1240 or 470.362.7940
Alpharetta, Georgia Life Insurance Agents
If you wish to shop off-line for life insurance policies in the Alpharetta area, however, Life Ant also gives you that option. Below is a directory of life insurance agents in the Alpharetta, Georgia area. Instead of getting free life insurance quotes online from LifeAnt.com, feel free to call them up directly and get their prices.
John Foster – Allstate Insurance Agent

8560 Holcomb Bridge Rd #103, Alpharetta, Georgia
(770) 650-8535

Steve Orton – State Farm Insurance Agent

3566 Old Milton Pkwy, Alpharetta, GA
(770) 442-1440

Raymond Evans – State Farm Insurance Agent

202 S Main St, Alpharetta, GA
(770) 475-9561

Calvin DuBose – State Farm Insurance Agent

244 N Main St, Alpharetta, GA
(770) 475-0101

Long Term Care Insurance Partner

312 Maxwell Rd #400, Alpharetta, GA
(800) 891-5824

Mark Gupton – State Farm Insurance Agent

4940 Atlanta Hwy, Alpharetta, GA
(770) 442-1086

David W Miller – State Farm Insurance Agent

5755 North Point Parkway, Suite 54, Alpharetta, GA
(770) 751-1414

American Family Insurance – Michael Duba

5755 North Point Pkwy #3, Alpharetta, Georgia
(470) 385-3499

State Farm

5530 Windward Pkwy #240, Alpharetta, GA
(770) 777-1801

The Bushey Agency, LLC

11770 Haynes Bridge Rd #205, Alpharetta, GA
(404) 220-7556

The Carswell Agency/ Farmers Insurance

13010 Morris Rd #200, Alpharetta, GA
(770) 810-6231

George Hogan – State Farm Insurance Agent

10955 Jones Bridge Rd #133, Johns Creek, GA
(770) 740-0100

Bottom Line Insurance Consultants

Alpharetta, GA
(770) 643-6932

Barr Insurance Agency, Inc.b

3970 Old Milton Pkwy #210, Alpharetta, GA
(770) 623-0323

Nationwide Insurance – Loy James Day

282 S Main St, Alpharetta, GA
(770) 442-3045

W. J. Albertson – State Farm Insurance Agent

12220 Birmingham Hwy #70, Alpharetta, GA
(678) 502-7355

New York Life

3655 North Point Pkwy # 350, Alpharetta, GA
(770) 752-8033

Jon Jones State Farm Insurance

4005 Industrial Dr, Alpharetta, GA
(770) 817-5050

Yara Parada – State Farm Insurance Agent

3005 Old Alabama Rd #30, Johns Creek, GA
(678) 206-2888

Burkard Insurance, LLC

720 Marianna Ln, Alpharetta, GA
(770) 777-5988

Guardian Life Insurance Co-America

12600 Deerfield Pkwy, Alpharetta, GA
(770) 777-0296

Southern States Insurance, Inc.

3600 Mansell Rd #525, Alpharetta, GA
(678) 715-9513

McVicker and Associates Inc. – Allstate Insurance

2000 Abbey Ct, Alpharetta, Georgia
(770) 442-3333

Harry Hudson – State Farm Insurance Agent

10595 Old Alabama Connector, Suite 6, Alpharetta, GA
(770) 587-3505

Rich Ziegler – State Farm Insurance

11705 Jones Bridge Rd, Alpharetta, GA
(770) 424-0142

David Chamblee, Sr. – State Farm Insurance Agent

5530 Windward Pkwy, Alpharetta, GA
(770) 777-1801

Carson Cowan – State Farm Insurance Agent

6000 Medlock Bridge Rd E700, Alpharetta, GA
(770) 864-5840

Mark Alan Gilliam

4625 Alexander Dr #215, Alpharetta, GA
(770) 442-3155

Jay Williams – State Farm Insurance Agent

5445 McGinnis Village Pl #101, Alpharetta, GA
(770) 410-1818

Brian Kevin Brackett Farmers Insurance Agent

13010 Morris Rd #200, Alpharetta, GA
(404) 314-4102

Guardian Life

2400 Lakeview Pkwy, Alpharetta, GA
(770) 325-8640

Farmers Insurance Agent Gena Trust

13010 Morris Rd #200, Alpharetta, GA
(770) 810-6251

Kim Chapman – Allstate Insurance Agent

12395 Morris Rd #104, Alpharetta, GA
(770) 346-9377

Harry Collins Agency — State Farm®

100 Abbey Ct, Alpharetta, GA
(770) 410-1020

Crump Life Insurance

3480 Preston Ridge Rd, Alpharetta, GA
(404) 467-5900

American Family Insurance – Phil Minnes

8465 Holcomb Bridge Rd #660, Johns Creek, GA
(678) 259-9220

AtlantaCare Insurance Brokers

4300 Park Brooke Trce, Alpharetta, GA
(678) 390-4760

The Zaheed Hussain Agency/ Farmers Insurance

13010 Morris Rd #200, Alpharetta, GA
(770) 652-3585

LTC Financial Partners

115 Douglas Fir Ct, Alpharetta, GA
(678) 362-6246

Nationwide Insurance – Dcjd Corp

2650 Holcomb Bridge Rd #740, Alpharetta, Georgia
(770) 641-1200

Garrett Insurance Agency

4305 State Bridge Rd, Alpharetta, GA
(770) 674-1476

Chris Kemp – Allstate Insurance Agent

284 N Main St, Alpharetta, GA
(770) 442-9909

TFP Brokerage

11138 State Bridge Rd #100, Alpharetta, GA
(678) 338-4376

Deborah L. Burger – Allstate Insurance Agent

3000 Old Alabama Rd #103, Alpharetta, GA
(770) 772-5119

Ken Anderson Agency — State Farm®

895 McFarland Pkwy, Alpharetta, GA
(770) 475-2720

Hathaway Family Insurance

13010 Morris Rd #200, Alpharetta, GA
(770) 810-6261

Nationwide Insurance – The Skipworth Agency llc

264 N Main St #11b, Alpharetta, GA
(770) 998-3336

American Family Insurance – Jeffrey Cavender

5755 North Point Pkwy #3, Alpharetta, GA
(470) 385-3488

Raymond Stokes – Allstate Insurance Agent

11180 State Bridge Rd #101, Alpharetta, GA
(678) 624-1381

Trevor Millsaps – Allstate Insurance Agent

1815 Lockeway Dr #102, Alpharetta, GA
(770) 475-1975

William House-Allstate Agent

5755 North Point Pkwy #36, Alpharetta, Georgia
(770) 772-5100

New York Life

5965 Cabot Pkwy, Alpharetta, GA
(212) 576-7000

Nationwide Insurance – Ga Risk Managers, llc Agency

5490 McGinnis Village Pl, Alpharetta, GA
(678) 774-7427

Nationwide Insurance

3710 Old Milton Pkwy, Alpharetta, GA
(770) 777-0743

Southern Insurance Advisors: Kevin DiPetrillo

500 Sun Valley Dr, Roswell, GA
(770) 977-7045

Trey Gil – State Farm Insurance Agent

500 Sun Valley Dr, Roswell, GA
(770) 393-0350

Harmon Agency Inc

920 Holcomb Bridge Rd, Roswell, GA
(678) 205-5025

Liberty Mutual – Roswell West

30 E Crossville Rd #120, Roswell, GA
(770) 998-2045

Trummie Patrick – State Farm Insurance Agent

10884 Crabapple Rd, Roswell, GA
(770) 993-0020

Luka Cline – State Farm Insurance Agent

419 E Crossville Rd #205, Roswell, GA
(678) 382-0173

Christopher O Connell – Allstate Personal Financial Representative

3000 Old Alabama Rd #103, Alpharetta, GA
(678) 485-9103

Primerica

4555 Mansell Rd #300, Alpharetta, GA
(770) 521-4390

Farmers Insurance Group – McDuffy Insurance Agency

13010 Morris Rd #200, Alpharetta, GA
(770) 810-6251

Underwood Agency

1300 Abbey Ct, Alpharetta, GA
(770) 619-0045

Crump Life Insurance

400 Northridge Rd, Sandy Springs, GA
(678) 352-1517

Joe Paul – State Farm Insurance Agent

11099 Houze Rd #102, Roswell, GA
(770) 817-5773

Scott Ralston Agency — State Farm®

415 Marietta Hwy, Roswell, GA
(770) 640-1000

Matt Mehan – State Farm Insurance Agent

1099 Alpharetta St, Roswell, GA
(678) 682-8663

Eric Rose – State Farm Insurance Agent

564 Peachtree Pkwy #103, Cumming, GA
(770) 888-8192

Insphere Insurance Solutions

8300 Dunwoody Pl #210, Atlanta, GA
(770) 529-7796

Nationwide Insurance

282 S Main St # C, Alpharetta, GA
(770) 883-9095

Carolyn Willis Penzo – Allstate Insurance Agent

4825 Atlanta Hwy #200, Alpharetta, GA
(770) 442-9969

Carey Benefit Associates

1050 Longpointe Pass #100, Alpharetta, GA
(770) 751-6460

Vince Green – Allstate Insurance Agent

138 Marietta Hwy, Roswell, GA
(770) 645-9010

State Farm Home Insurance

6025 Peachtree Pkwy, Norcross, GA
(770) 448-0603

Ed Jeffrie III – State Farm Insurance Agent

5005 Peachtree Pkwy #870, Norcross, GA
(770) 242-4070

Northwestern Mutual Financial Network – Norcross

5445 Triangle Pkwy NW #325, Norcross, GA
(770) 246-8350

Ellison Insurance Agency : Ellison Wayne

5425 Peachtree Pkwy, Norcross, GA
(678) 906-4055

Penn Mutual Life Insurance Co

1303 Hightower Trail, Atlanta, GA
(770) 649-8100

Gerry Schroeder – State Farm Insurance Agent

4651 Sandy Plains Rd #103, Roswell, GA
(770) 998-0808

Rusty Smith – State Farm Insurance Agent

3495 Peachtree Pkwy #102, Suwanee, GA
(678) 679-7800

Rick Bailey & Company, Inc.

4390 Earney Rd #240, Woodstock, GA
(770) 569-9333

Jim Ritchey – State Farm Insurance Agent

4939 Lower Roswell Rd #108, Marietta, GA
(770) 971-5112

Liberty Mutual, Matthew S. Brown

1570 Old Alabama Rd, Roswell, GA
(678) 597-8429

Browning Holland State Farm Insurance

2830 Peachtree Industrial Blvd, Duluth, GA
(770) 622-9904

Neglia Insurance Group

4139 Bellflower Ct, Roswell, GA
(678) 461-8601

The Van Baird State Farm Agency

7758 McGinnis Ferry Rd, Suwanee, GA
(678) 417-4228

Corley Insurance Agency Inc

2855 Buford Hwy, Duluth, GA
(770) 476-2223

Philip Cohn – State Farm Insurance Agent

4353 Tilly Mill Rd, Atlanta, GA
(770) 458-6130

Alfa Insurance

3598 Old Milton Pkwy, Alpharetta, GA
(770) 777-0400

Talbert Insurance Services

3473 Satellite Blvd NW #114, Duluth, GA
(770) 497-9400

King & Brim Insurance Inc

6111 Peachtree Dunwoody Rd NE, Sandy Springs, GA
(770) 522-9411

Northeast Cobb Insurance

3225 Shallowford Rd NE, Marietta, GA
(770) 565-5432

Complete Insurance Service

5775 Jimmy Carter Blvd #260, Norcross, GA
(770) 840-8744

Eileen Brewster – State Farm Insurance Agent

7000 Peachtree Dunwoody Rd NE #200, Atlanta, GA
(770) 399-5628

Modern Family Insurance Agency, Inc

1001 Weatherstone Pkwy #440, Woodstock, GA
(770) 928-9122

Dave Harden Agency — State Farm®

5950 Bethelview Rd #100, Cumming, GA
(770) 889-2138

KCA Benefits

3708 Woodsong Ct, Atlanta, GA
(404) 218-3213

Berger & Oneal Insurance Group

10425 Old Alabama Road Con, Alpharetta, GA
(770) 442-0770

Perimeter Insurance Agency

2650 Holcomb Bridge Rd #510, Alpharetta, GA
(770) 409-1900

Don Johnson – State Farm Insurance Agent

1230 Old Canton Rd, Marietta, GA
(770) 973-8545

Lloyd Pro Group | Nationwide Insurance

2675 Breckinridge Blvd #100, Duluth, GA
(770) 497-1200

Brenda Montgomery – State Farm Insurance Agent

2630 Beaver Ruin Rd, Norcross, GA
(770) 449-3401

Georgia Health Insurance, Inc.

4514 Chamblee Dunwoody Rd, Atlanta, GA
(770) 452-9335

Sheila Geist – State Farm Insurance Agent

3353 Trickum Rd, Woodstock, GA
(770) 924-3680

Jason Huynh – State Farm Insurance Agent

1810 Peachtree Industrial Blvd #105, Duluth, GA
(678) 507-3434

Fred Hinson – State Farm Insurance Agent

501 Johnson Ferry Rd #100, Marietta, GA
(770) 973-3404

Jason Davidson – State Farm Insurance Agent

6199 Hickory Flat Hwy #122, Canton, GA
(770) 720-4747

Beck Agency

3570 Old Milton Pkwy, Alpharetta, GA
(770) 886-3434

Hall Insurance

26 Milton Ave, Alpharetta, GA
(678) 391-4438

Gary Motley – State Farm Insurance Agent

2246 Roswell Rd, Marietta, GA
(770) 973-0373

Northwestern Mutual – Tom Vitale

5445 Triangle Pkwy NW #325, Norcross, GA
(770) 246-8363

William Johnson – Allstate Personal Financial Representative

5755 North Point Pkwy #35, Alpharetta, GA
(770) 331-1128

Burnette Insurance Agency, Inc.

3447 Lawrenceville Suwanee Rd, Suwanee, GA
(770) 339-8888

Providence Insurance Group

4180 Providence Rd #200, Marietta, GA
(770) 973-9990

American Income Life Insurance Co – Matt Hogan

6825 Jimmy Carter Blvd #1520, Norcross, GA
(770) 922-2205

Western & Southern Life Insurance Co

6075 The Corners Pkwy NW, Norcross, GA
(770) 300-0700

Columbian Mutual Life Insurance Co

25 Technology Pkwy S, Norcross, GA
(770) 449-4951

Laurie Brand-McMorrow – State Farm Insurance Agent

4265 Canton Hwy, Cumming, GA
(678) 513-6200

1776 Insurance Brokers, Inc.

4360 Georgetown Square #811, Dunwoody, GA
(770) 457-1776